[Basic]
Name: Vicky
Age/birthday: 15/1st september
Gender: female
Location: Scotstoun, Glasgow
marital status: In Realationship


[Likes]
10 bands: Homegrown, Taking Back Sunday, Tsunami Bomb, Brand New, The Used, Funeral For A Friend, Senses Fail, Boys Night Out, Story Of The Year, The Early November
5 movies: Dogma, 10 Things I Hate About You, The Wedding Singer, Notting Hill, Moulin Rouge
5 things you like: Boyfriends, Vimto Bars, Dancing like twat, The Oc, shopping in sales =)
5 things you dislike: two faced bitches, teachers, exams, neds, smoking



[Random]
Make us laugh: memories, flirting, doty comments
What was the most embarassing thing you have ever done or happened to you?: well it was first year and we were playing dares and I got dared to eat a twix lady and the tramp style with the guy I liked. It got to the last bit and well we just wanted 2 get it finished so we both bit out only i bit his lip. I wanted to die!! Funnily enough he didn't talk to me for a while. I still havent lived it down =(
What makes you so hot? my eyes...mabye or mabye its just my clothes cause well i like them even if other people dont!



[Us]

Promote us and give us 2 links for proof: I'll promote you 2moz...you no I will =)
Post atleast 3 pictures or more, No less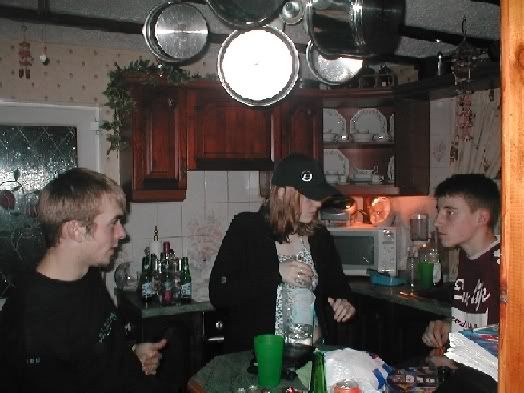 How cool do I look!?!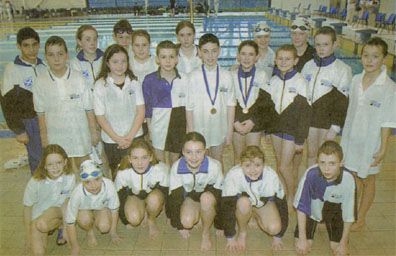 Stuff Where's Wally? Where's little swimmer Vicky!
Wow that ones close! I'll take different pics one day but in the mean time have a good chuckle at the state of me
Vicky x x x