I bring you... my very first moodtheme. It's Emily Browning, because I'm so obsessed with her and Tay convinced me to do it, lol. :) I hope you all love this as much as I loved making it. I'm already thinking about what moodtheme I want to make next :D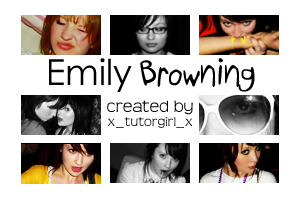 Click on the banner to download the zip file of the images.
The code is included in the zip! :D
If the links stop working, just comment on this post & let me know.


If you're unexperienced with installing moodthemes you should check out this tutorial by crackified. She also has a wonderful tutorial for making moodthemes if you're interested in trying to make your own.



+ Comments are love! ♥
+ Please credit x_tutorgirl_x.
+ Don't claim this as your own!