Basics
Name: Kristen
Age: 14
Location: Vacaville, California
5 Favorite Bands:
1.) Vice squad
2.) The Toy Dolls
3.) The Virus
4.) The Germs
5.) The Misfits
5 Favorite Books: Honestly I dont have 5 favorite books because I don't like to read because I can hardly find any books that interest me.
5 Favorite Movies: A Clockwork Orange, Donnie Darko, Rocky Horror Picture Show, Grease, and The Breakfast Club.
Favorite TV show: don't have one I barely watch tv
Heroes(who & why): Olga from the toydolls, because I adore his craziness!!! My mother, because shes such a strong person.
If you had a time machine...I would go to the future and see what my life is like when I'm older, because I am really curious.
And You Think?
Death Penalty: Its totally stupid if your going to kill someone because they killed someone. that totally doesnt make any sence.
Abortion: You should be able to choosee to have it or not, because the mother may not be a good enough parent for the baby and the baby would have a bad life, or if the mother could die if she gave birth than she sould be able to abort it.
America: I don't think its that bad. We have it better than most countries. I dont understand why people hate it so much. most people just say they hate it cause its so cool and punk rock to say that.
Self Abuse: It doesnt solve problems and it doesnt take away the pain.
Posers: There will always be posers. I hat ehow people sport bands they dont know a single thing about or they have neevr heard before. That bugs the shit out of me. KNOW YOUR MUSIC!
Homosexuality: I have no problem with it. People should be allowed to like what ever sex they want to like.
Drugs/Drinking: Im not "straight edge XXX!!!" but i think smoking weed is a waste of time and isnt that fun. I'm not against people doing it though, its not my decision/problem. I do like to drink ONCE IN A WHILE.
<There is More?
Promote(1 username): http://www.livejournal.com/users/last_gay_song/1362.html?view=5458#t5458<--- MY WIFEY!!!
3-6 Pictures♥: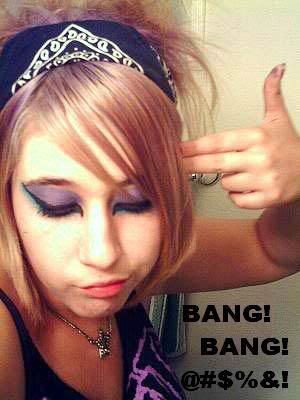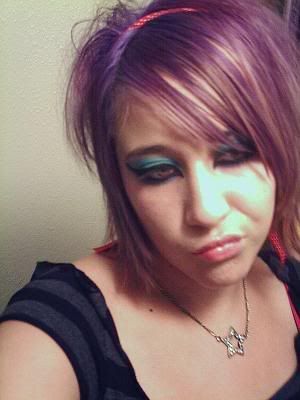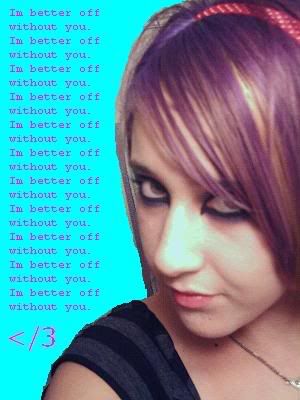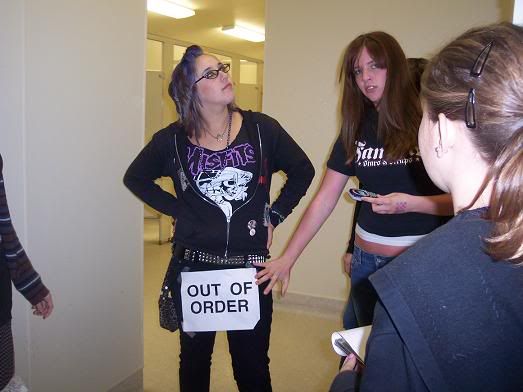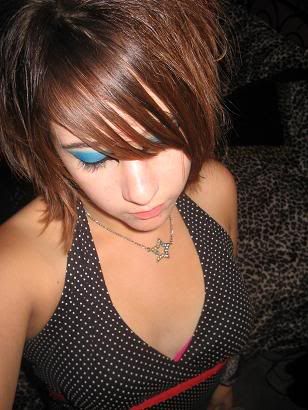 Why should you be accepted: Beacsue SARAH IS THE SEX! and i love her and her communitys are ALWAYS the coolest!
5 things you love: Hilary Brown, Music, My guitar, makeup, and hair dye.
5 Things you hate: Liars, fakes, people who, MY TOWN!!!, and dumb bitchs who think its SO PUNK RAWK OI! OI! to run away 5 times a month.
Any Last words: SARAH RULES!!!!!