Basics.

Name: Hollie. (Yes, with an IE. Spell it right, you crackwhore.)
Age: Fifteen.
Location: Georgia.
Sexual Preference: Heterosexual.
Boyfriend/Girlfriend: Boyfriend - Billy.
Picture?:


Siblings: One - Gina.


Pets: One cat - Nigel, two kittens - Simba & Junior, two dogs - Oreo & Rocky, and soon to be a baby raccoon. :) I only have a picture of Nigel though.


Piercings: Ears only for now. Bellybutton & hopefully eyebrow or lip later.
Tattoos: None yet. I'd like a small star on the inside of my wrist, "Property of B.C.A in small font on my lower back, and something on the back of my neck. I'm not sure what though.
Favorite Drink: I have many. Non-alcoholic: Fuse - Pina Colada; Propel - Melon & Citrus Fruit; Slice; Mountain Dew. Alcoholic: Pucker, strawberry daquiris, smirnoff ice & twisted (any flavor), & jose cuervo tequila.
Movie(s): THE LION KING, Don't Me a Menace to South Central While Drinking Your Juice in the Hood, Thirteen, Blow, Anchorman, Zoolander, The Hot Chick, Drumline, Saw & Saw 2, More.
Band(s): I don't like many bands. But my favorite msic is rap. I like david banner, 3 6 mafia, lil jon and the eastside boys, ying yang twins, pastor troy, eightball & mjg, mike jones, young buck, afroman and more. I also like some other variations. I like ben harper (he's wonderful) seether, rhcp, underoath, three doors down, tom petty, goo goo dolls, bob marley (he actually is a good artist, i don't like people who just like him because he smokes), amy lee, nirvana, led zeppelin, the beatles, switchfoot, jeremy camp, reliant k, barlow girls, pink floyd, jimi hendrix, lynyrd skynyrd, the alman brothers, rehab, and etc. I also like old hits.
Animal: I like small furry animals. No matter how lame that makes me. My favorite animal is a black panther. Then a snow leopard, then probably an arctic fox, then any type of wolf, then cougar, then panda, spider monkey, then pretty much anything like those.
Color: Lime green, flourescent orange, hot pink and blakc & white.
Food: Ahh, definately chicken tenders with honey mustard. Ooh and crab legs.
Website: I have way too many. I mainly like humor, art, friends, and virtual world/pet sites.



Opinions.

I picked abortion because I didn't really wanna go into detail on the other subjects. They're all pretty common but I figured this would be the easiest to explain my opinion. I think if you spread your legs and "had an accident", abortion is not for you. Quit being a such a pussy and take responsibility. If you were raped, yeah, it's a different story, but that's still no reason to kill your kid. If you're going to have an abortion, just do it in the first trimester. I personally don't believe in killing anything witha heartbeat (even though i'm not a vegetarian. but i do refuse to go hunting and i'm against the death penalty).


Three Reasons.

I'm active & fun, I'll be your love slave, I talk during movies [wtfm8?].


Five Community Interests.
Caterpillars; Candy canes; Cheeks; Cats; Cunts.
Hahah.
All 'C' words.


Pictures.

Google - 6th Pic.


I got lucky. Everyone else was either a slut, or fat...or both.
Myself.
Go ahead and hide your eyes kids; I'm not getting sued for causing fucking blindness.
Whatev.
How trippy.
Gangsterrr.
:o Now I'm emo!
Last & definately least.

Pee Ess: I know these suck, my dig cam is effed up.
Something that has changed your life (or one you sure do like a lot):
I already posted it, but I guess it wouldn't hurt.
9 months and counting. :)
A picture of a friend/sibling:

Michaelll. Aw, he's so scene.

And again.
My black friend.
Does he not look like a child molester? ..Seriously.
I think this is funny because she never pays attention at school. At this point in time she was zoned out on something and was drilling the table.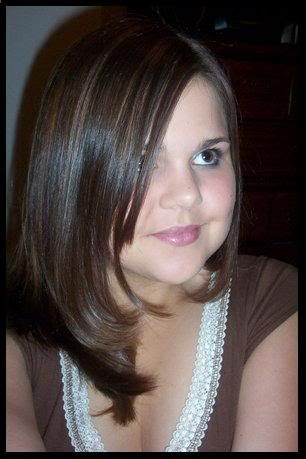 Arrrrgh I<3THISGIRL.
I'm tired of posting pictures now.
Something funny:
I know someone already posted something from explosm, but it's the best site ever.



&




&




&





&




&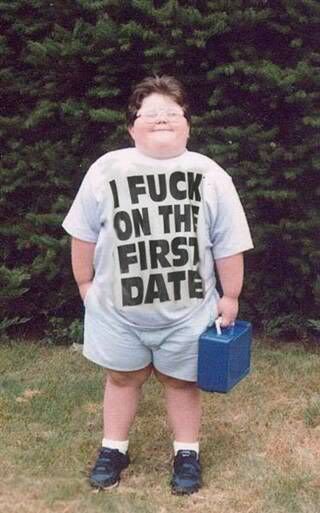 &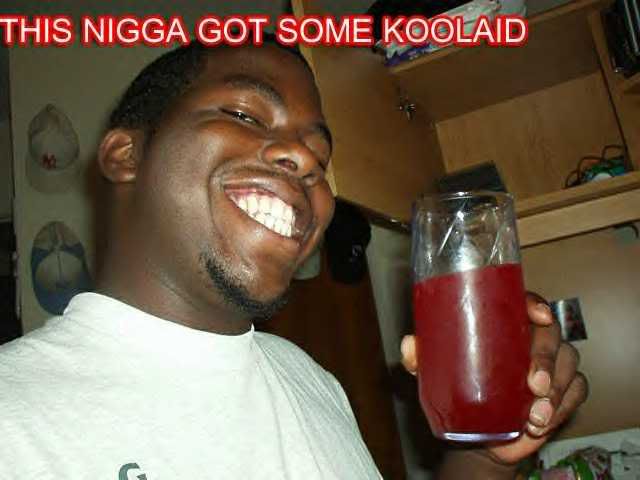 &




&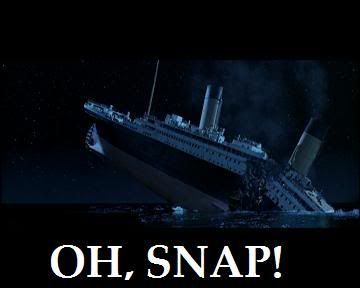 A picture of your favorite band:
Like I said, I have no favorite band..so..here.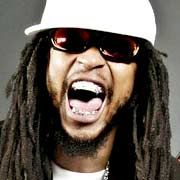 Make us a picture using paint:
Paint only? Ahh okay. I have to go soon so this'll be like .3 seconds.
Okay so yeah, I'm just gonna do my handwriting. No fancy font. I'm too lazy anyway.





Any last words?
ZIGGYBOOGEYDOO.

<3