Some random drunk pictures I thought I'd share, for humor purposes.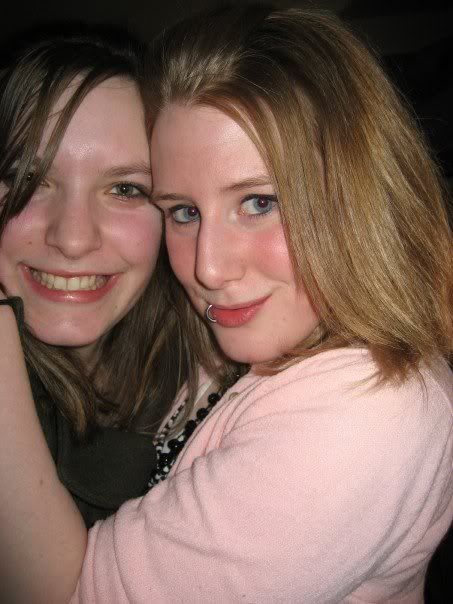 This is my friend Liz and I. We are adorable.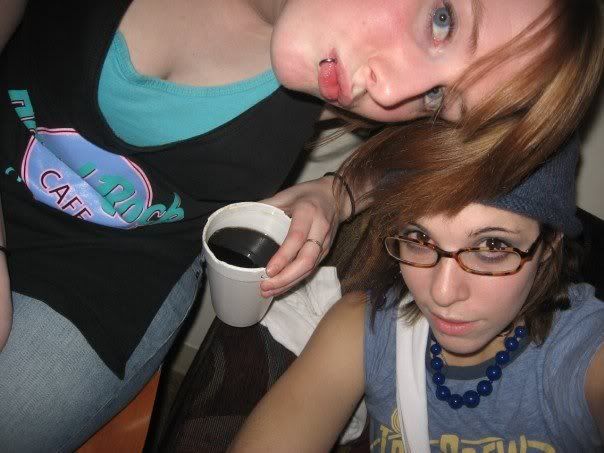 My girl Beibs and I. She's high.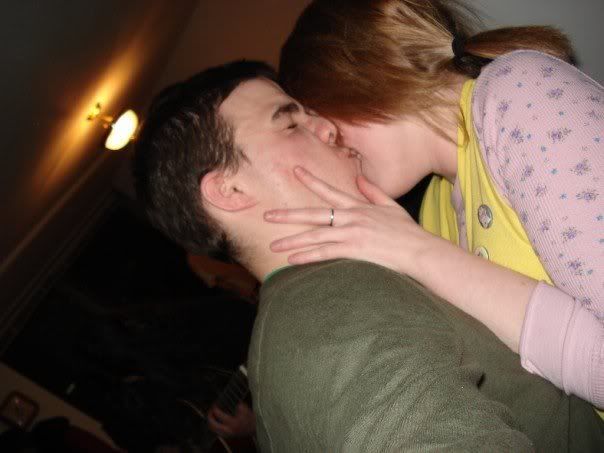 My and my friend Ian are "faking out." We like to do this.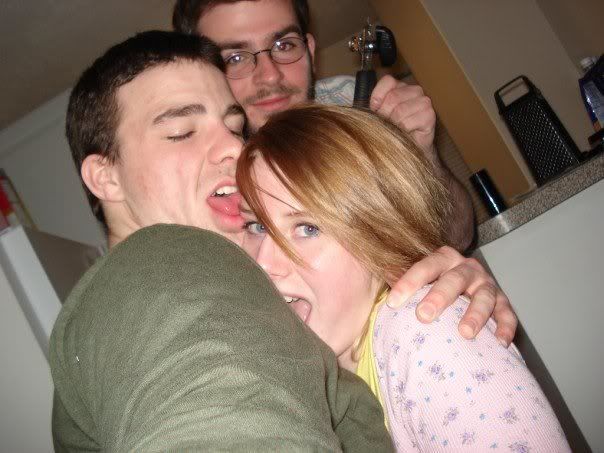 And now he is telling me that he wants to stick it up my butt...I do not like it.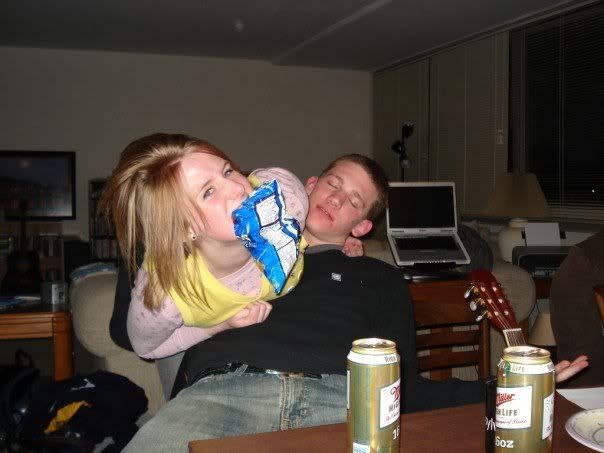 And then I grab some chips with my teeth and offer it to the masses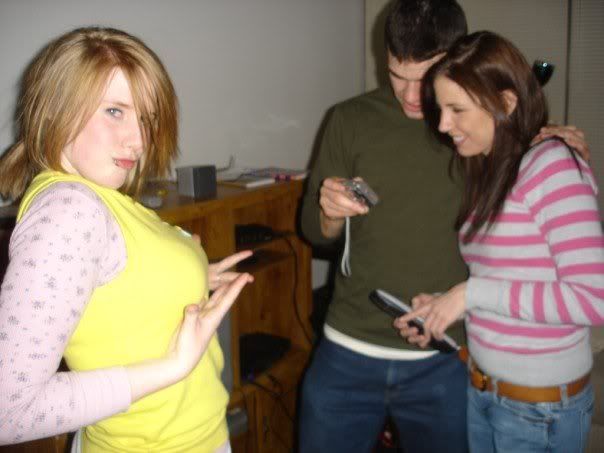 And then I show off my impressive rack. It's really not that impressive since the other two aren't admiring it.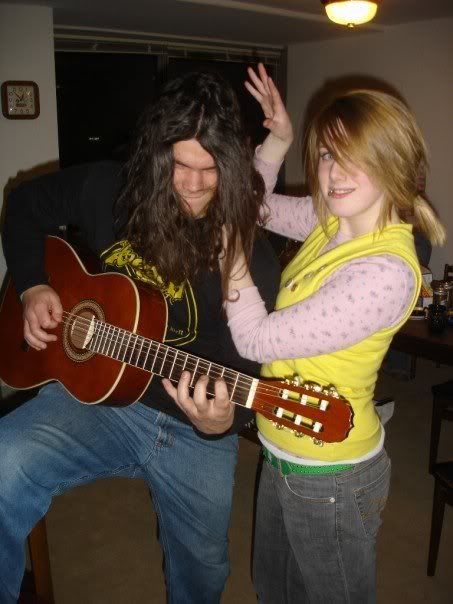 I try to play with my friend's hair, but he is too busy rocking out to freebird.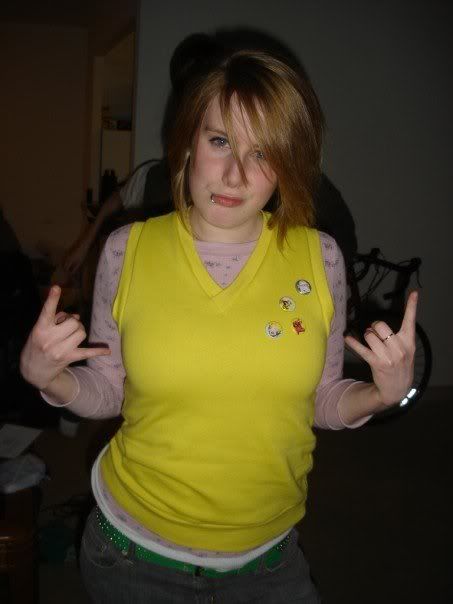 So I let everyone know how hxc I am. amirite?


The End!
I would post more, but I'm almost embarrassed by my behavior which included lying on the floor, spreading my legs, and showing everyone where the pubic hair would be if i had a fu-manchu hair style on my vagina.