>[[BASICS]<
I hope I did the LJ cut right!! If I didn't please don't hate me and help me out. B/c I can be stupid.
Name/Age: Linda, 20
Location: Riverside, CA
Sexual Preference/Dating Status: I am engaged to a man named Drew

[[VIEWS]]
Anal Sex: Tried it. Not my thing though. But I would do anything for my mine ;)
The Death Penalty: People like Scott Peterson deserve it!!
Abortion: If you absolutely have to. Its ok. But just b/c it'll get in the way of your partying so you need to get rid of it is a no no in my book.

[[GETTING TO KNOW YOU]]
If you had 24 hours to live, what would you do: Spend half of the day saying goodbye to my family and the rest of the day I would want to go to Hollywood with my Drew and spend all my money.
What is the most defining moment of your life thus far: Good question! lol. I guess its just me getting married.
Where do you see yourself in ten years: Owning my own business, living in Europe and being a good wife to my man.
What are you passionate about: Music.
What do you love the most about your self: I love being a dork and cheering people up.

[[STYLE]]
What you're wearing: Black pants, burgundy cardigan sweater and my black slip on vans.
Favorite outfits, (picture): Anything black. The only pic I have of me in black is the one I'm using for my red lipstick pic.
What sets you apart from every other person: I'm very shy, my friends say I'm the loyalest person they've met, I love music more than life itself and I do babytalk to my leopard gecko Hollywood.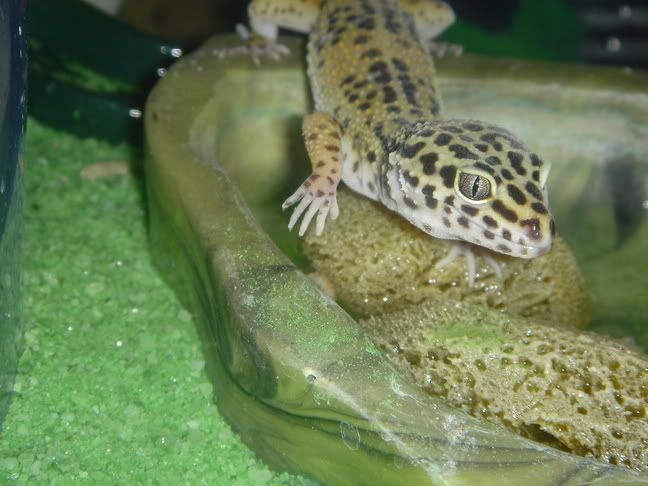 [[COMMUNITY]]
How did you find us? If someone referred you, who: I was looking up American Beauty in interest and your name caught my eye.
So now what: Do me up the ass!


[[PICTURES]]
At least 2 face shots, and at least 1 shot with your lipstick, the maximum of 9 photos: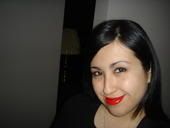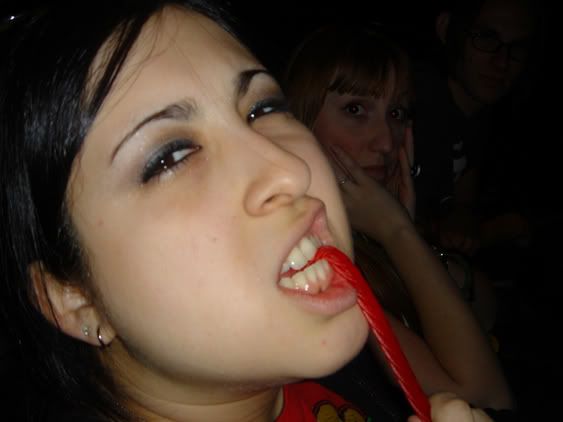 Gotta love the licorice!!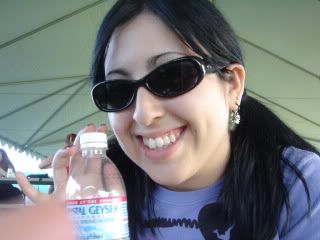 [[Promoting]]
Promote us to 3 other "active" communities!(not including this one)

Community 1::http://www.livejournal.com/userinfo.bml?user=lipstick_rock
Community 2::http://www.livejournal.com/userinfo.bml?user=neondoll
Community 3::http://www.livejournal.com/community/_cherry___lips_/