application

basic
name: Jantavy Amie aka Aimz or Rocksie
age: 15
sex: feMALE
location: Orange County/Los Angeles, California
sexual preference: guys
piercings: just the ears
tattoos: none yet

favorites
color, and why? gray because although people say it's "boring" i think it can still be beautiful even though it's not trying to be by standing out.
bands: Death Cab For Cutie, Cauterize, Taking Back Sunday, Something Corporate, Bayside, Sugarcult, Mest, Dashboard Confessionals (old stuff), Thrice (OC BABY!!!), and Smile Empty Soul
books: Someone like you, Keeping the Moon, This lullaby, Dreamland, and The Truth About Forever, all by Sarah Dessen. The Sisterhood of the Traveling Pants by Ann Brashares
quote (NOT SONG LYRIC!): "Life's a dick; if it's hard then fuck it." ©
song, and WHY: Konstantine by Something Corporate because the lyrics are so powerful yet in a gentle way. It's an extremely long song but that's one of the reasons why I like it. It's not like other music. Something Corporate is truly one of a kind.

random
describe your personality: I'm a bitch to those that I don't like but I usually get along with everyone. Most people would describe me as crazy, laid back, and unique.
one interesting fact about yourself: I look/occasionally act airheaded and ditzy but I'm actually pretty smart and mature for my age.
make us laugh: Haha this might not make you laugh but it will def. gross you out. Ok me and my guy friends were talking and we were like "wouldn't it be gross if some chick was hitting on you and she was in a thong and skirt and she sharted (farted and shit came out haha) and it rolled down her leg and onto your foot?"

opinions
abortion: Like I always say, an abortion should be entirely up to the mother not the father, government, or protestors outside the clinic.
bush/kerry: I think both of them are full of bullshit and that I could do a better job. AMIE FOR PRESIDENT! hahaha.
self mutilation: Not my thing, if it's yours then go for it but just know that scars don't fade mentally or physically in most cases.
eating disorders: EAT YOUR FOOD BITCHES! hahaha. No, but seriously I don't think that people realize that this IS a disease that can really hurt you. Nothing really annoys me more than taking a skinny girl/guy to a buffet and they have a baby carrot while you have half the buffet. IT'S ALL YOU CAN EAT BITCHES! EAT LIKE THERE'S NO TOMORROW!
stereotypes/labels: I hate stereotypical people. The ones that say "I'm emo because I have fake glasses which I don't need so that makes me a rebel. I cry a lot so I'm EMO-FABOLOUS! And I have 24 holes in my black chucks so I'm TOTALLY RAD!!!!" Haha and stereotypes of Asian people being smart is SOOO not true.

promote us to another community or journal (show us the link): I didn't promote yet because I wrote this first so I'll do it in a second and post the link as a comment. Sorry for any confusion.

Pictures: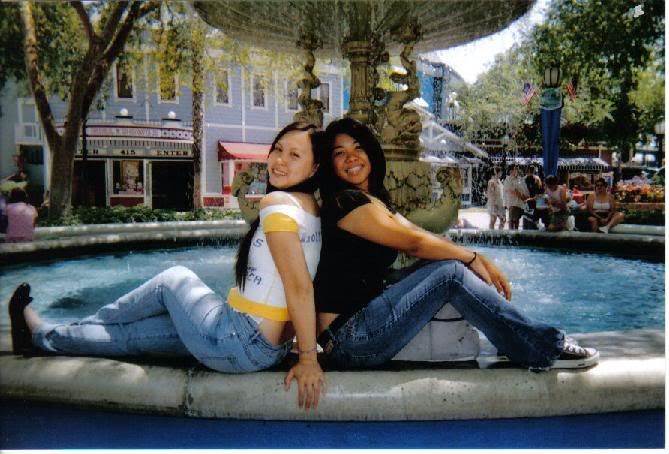 Left Me, Right Krystle. Fountain @ Knott's Berry Farm.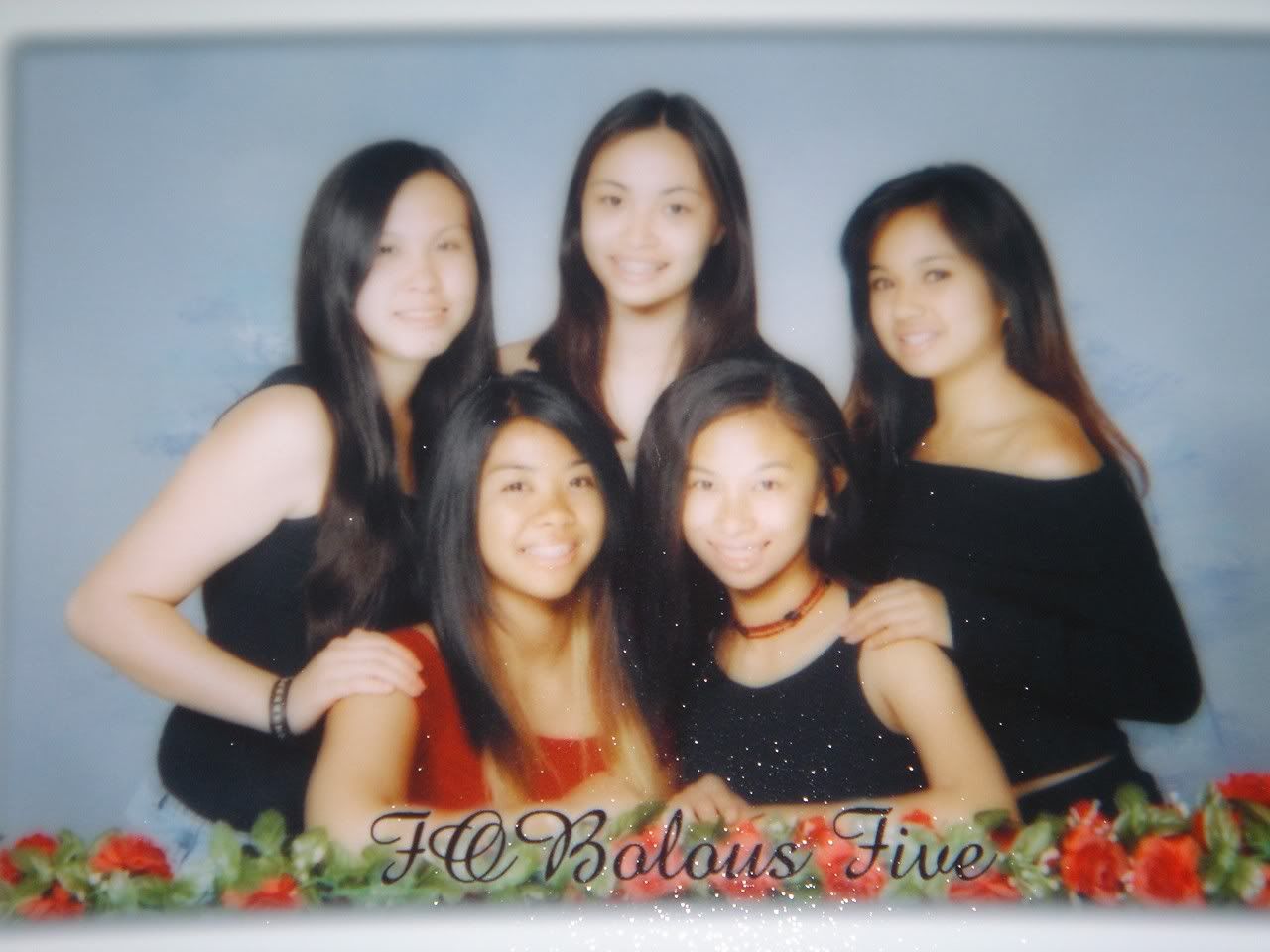 Me top left. The LOVELY FOBolous Five. Three years and still going strong!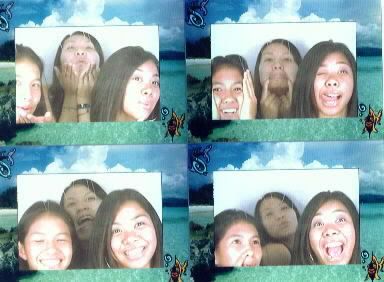 Left: Alyssa, Middle: Me, Right: Krystle in some weird photobooth.



Me on the left with Kenneth on the right @ Senior Awards Night.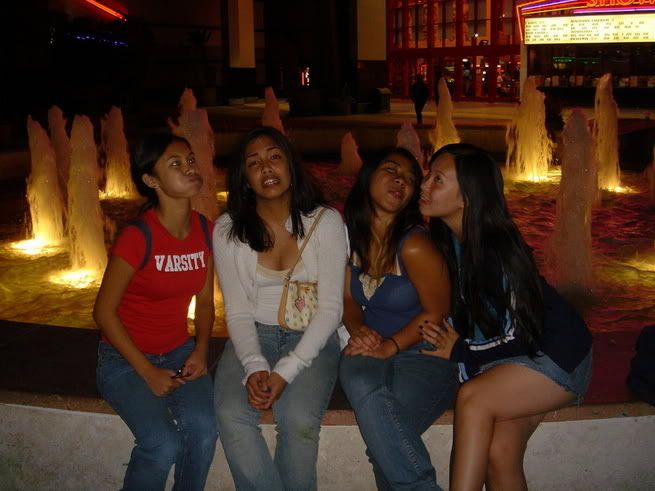 Joys, Abby, Krystle, Me chillin after a party.



Left: my sister Molly. Right: Me without make up hahaha.

I'm auto-accepted but I just thought that I should add as much pictures and info about me as I could just for the heck of it. I LOVE YOU ALL!!!