Icons should ALWAYS be behind cuts:) Welcome to ___lj_gone_emo, do read the info page please and if you take comment and credit please!!!
Love K x

Ben Kowalewicz from Billy Talent
Nate from Finch

Nate again
And again...

Yup... again...

Lyrics that are WRONG I know... its "I'll" not "I'd" sorry about that
I made this because its TOO HOT here atm hehe!

I made this because Im a confused lil person.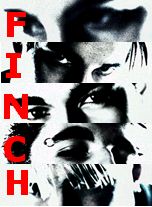 This is a bar... not quite sure what that is... but its kool!
Because Im always confused and Im pretty deaf after listening to music too loud!
Franz lyrics
Lost... yea Im always lost

Love Kills

Alone...