Basics..
[Name] Julia
[Age] 13
[Location] Royal Oak Michigan
[ Birthday ] December 12th 1990
[AIM/AOL Screenname] AIM- xBeach Hone Yx
[Sexuality] Straight
[Marital Status] Single but i have my eye on this boy<3
[Why should you be accepted into this community] It looks really cute and fun! =]

Favorite..
[Movies] The Notebook! Mean Girls. Legally Blonde
[Music Artists/Bands] Yellowcard, Greenday, Less than Jake
[TV Shows] I REALLY MISS FRIENDS. Laguna Beach, The real world
[Songs] Only One- Yellowcard, Holiday- Greenday!
[Animal] Puppy!
[Actors/Actresses] Chad Michael Murry, Jim carey!
[Books] The notebook, Carie
[Magazines] YM, Teen People, Seventeen
[Color] PINKK and Orange
[Places to shop] Abercrombie, Hollister, 579, Wet Seal
[Gum] Orbit!
[Candy] Suckerss!
[Quote] I dont have a favorite.. but i love "I wish i was an octopus so i could hug 8 people at one time" Drew Barrymore

Your opinion on ONE of the following..
[Gay Marriage] I have no problem with it, i think if it makes you happy to be with the same sex then go for it! =] I think the people who have the guts to come out to their friends and their family and tell them that they are gay are sooo brave. Still i think that their is no problem with getting married to the same sex. =D
[War in Iraq]
[Abortion]
[Death Sentence]
[Bush Administration]
[Plastic Surgery]
[Drinking/Drugs]
[Animal Testing]
[Tattoos/Piercings]

This or That..
[Coke or Pepsi] Pepsi
[Bitchy or Slutty] Bitchy
[Tall or Short] Tall
[Emo or Rap] Rap
[Punk or Metal] Punk
[Pink or Red] Pink
[Gold or Silver] Silver
[Single or Married] Married

Random Questions..
[Do you have any piercings] Upper ear
[Do you have any tattoos] Not yet
[What are your future goals] To go to collage and study fashion
[Who is your role model] Tyra Banks
[One random fact about you] I am afraid of Lady Bugs! =0

Promote this community to 3 users/communities..
http://www.livejournal.com/community/__so_hott/
http://www.livejournal.com/community/just_to_hott/
http://www.livejournal.com/users/__lil_teehan__/

Post 3+ pictures of yourself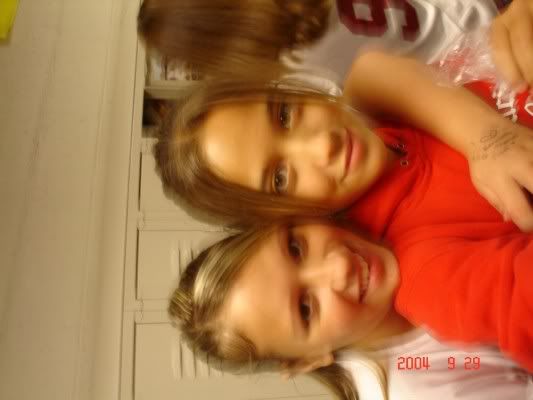 me and my girl megan! <3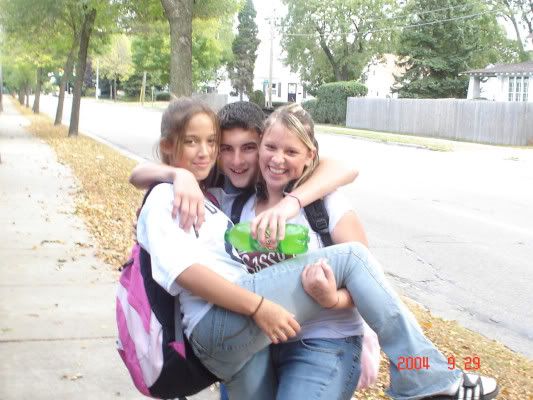 me (with the brown hair n your left) , chris and megan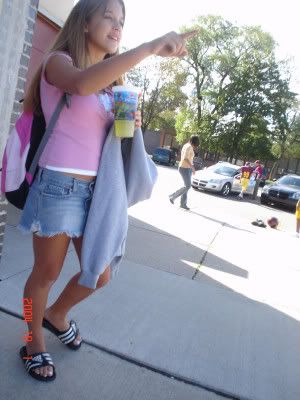 me =]