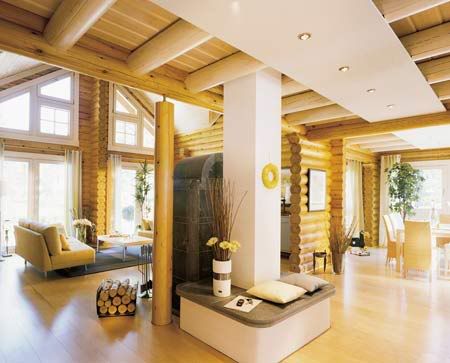 What a great space. I'm usually not for wooden interiors but here it looks very nice.
The curved shape is great.
Kachelöfen. I love them. They're a part of "home" for me as we had one in our holiday home. I used to sit on the warm tiles reading or just hanging out. It's so cozy. I'd love to have one in my home.
I also liked these. They'd make some beautiful outdoors decor: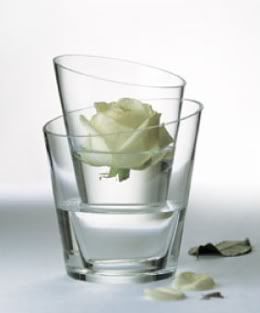 Pic Sources:
http://www.honka.si/html/news/img/interierji/Kachelofen.jpg
http://www.tt-ofen.ch/images/of4.jpg
http://www.art-mosphaere.de/feuerzauber-menu-produkte.html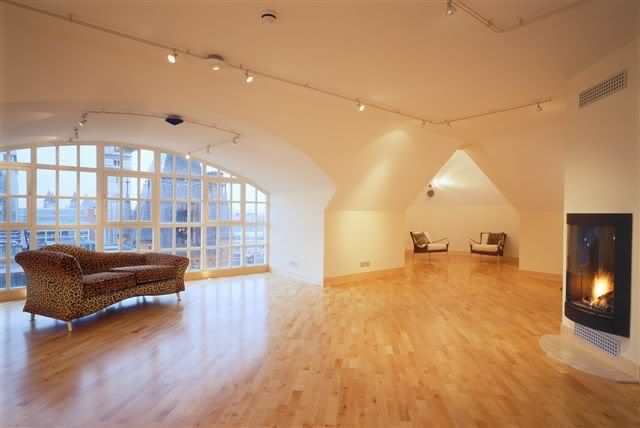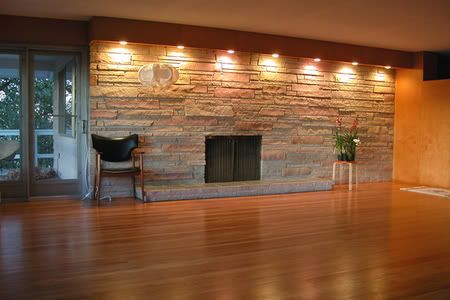 Unfortunately I cannot remember where I saw these but they're truly inspiring, especially the first. The space as a whole is just amazing. Judging by what's outside, this is probably somewhere in Europe, or maybe the Eastern US. In the second, I like the lighting and the stone even though I'd prefer it either a little lighter or a little darker. The furniture looks out of place but love the wall and the hardwood floors.
EDIT for Source PIC 1:
http://www.firstpenthouse.co.uk/webcam/construction.htm