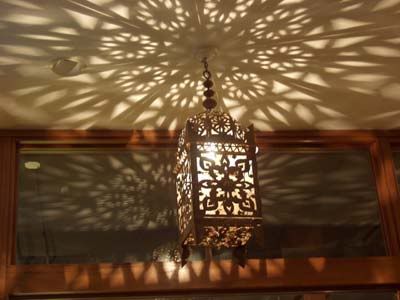 I've always loved these and the patterns they make against walls and ceiling when lit. Either the electrical ones or candle-lit. Looking at the prices on American websites makes me laugh as these can be bought for about 1/10th of the price in Morocco - and that's when one is a foreign traveller, locals would pay even less. Ah, well. They can always claim import costs and of course these stores need to make a profit. Beautiful, atmospheric decor either way.
Picture Source & Store:
Looks like they have some interesting things from all over the world.
http://www.natashascafe.com/html/lamps.html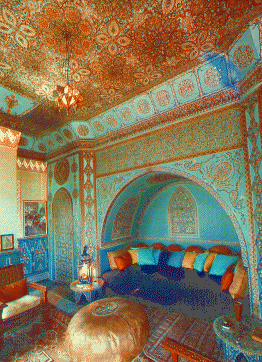 Bonus pic, just because it fits here.
I've seen similar, really elaborate mosaics in people's homes in Morocco, especially the old ones in the Medina that look beyond plain from the outside. It's like entering paradise - unexpectantly. I love the seating here as well.