I,
jihi_chan, wish to announce that
himechi will now be the Nova Star of the Star Vela family.

As a symbol of our acceptance, I give my star:




Welcome to the Star Vela family!

----

OMK! -fangirlysquee-

I am soooooooooooooooo happy to have an adoreable, squishy, and awesome girl as my hoshiko! I have one more thing to ask of you, though.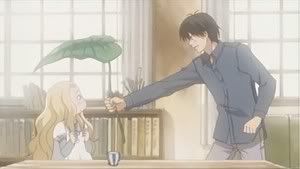 Will you accept this leaf, as a token of the love that we share for Honey and Clover? :O

-giggles-

Again, thank you. You've made me the happiest girl in the world! ♥