Architecture by H&S International
Interior Design by W Interiors
Photography by David Duncan Livingston
More about this home:
http://www.hawaiianstylemagazine.com/article/articles/29/1/At-Home-In-Hualalai/Page1.html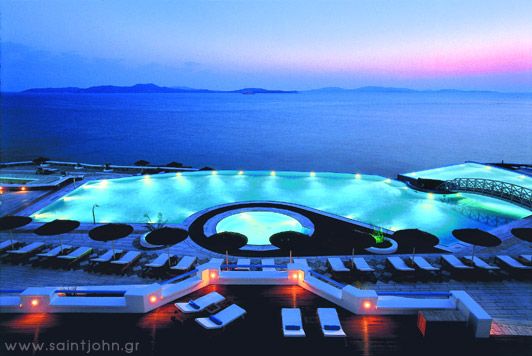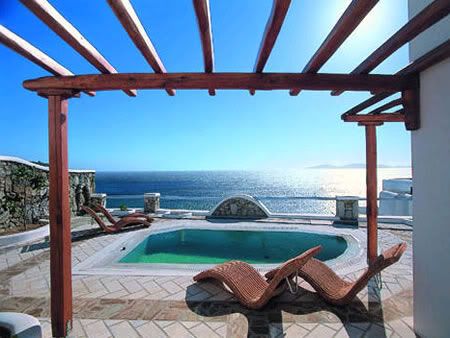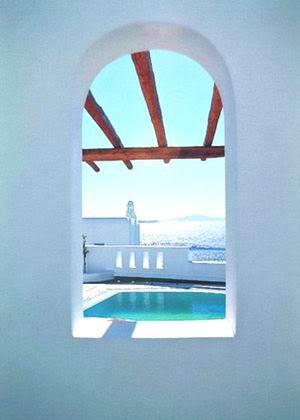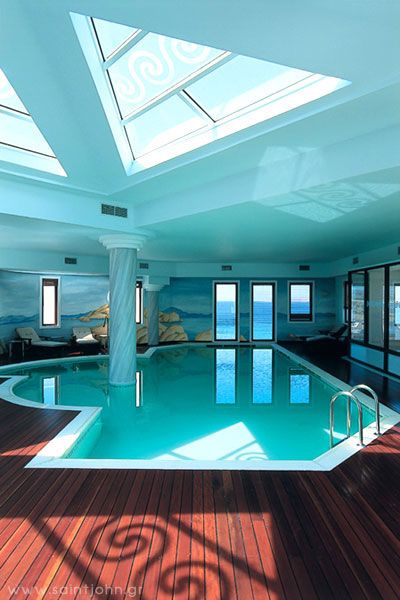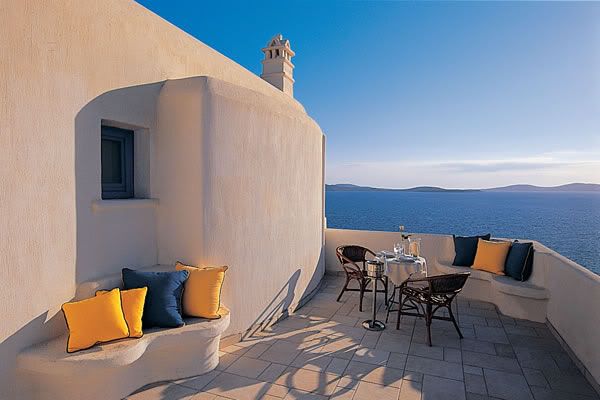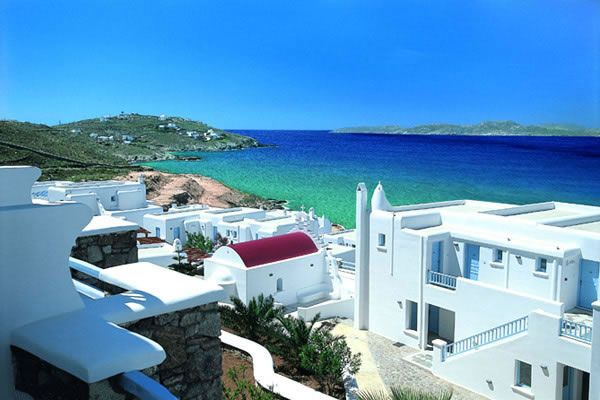 The Kempinski Resort Saint John on the Greek Island of Mykonos.
Hotels and villas of this kind can be found in many places around the Med but the pool area is quite unique so the Saint John's definitely deserves a closer look. Mykonos itself is beautiful, as most of the Greek Islands, and is said to have the best nightlife of the isles.
From the hotel's website:
The newly built Kempinski Resort Saint John is a 5-star deluxe complex of Superior rooms & Suites, Villas and Standard hotel rooms. The resort extends on 20,000 sqm of land in the area of Agios Ioannis, in one of the best locations on the island.
Saint John offers a variety of 136 rooms, 9 suites and 6 villas -equipped with their private swimming pool- to choose from. Among Saint John's prominent characteristics are the privately owned 200 meter long beach and the 2,000 sqm pool area which includes 600 sqm of swimming pools.
Hotel info & rates:
http://www.greekhotel.com/cyclades/myconos/agiosioannis/saint-john/home.htm
Mykonos info:
http://www.greeka.com/cyclades/mykonos/
http://www.cavoparadiso.gr/
Wikipedia:
http://en.wikipedia.org/wiki/Mykonos