STUFF

01) Name: Allie

02) Age: 18

03) Location: New Zealand

04) Sexuality: Bisexual

05) Do you have a myspace? Link us if you do:yup yup! http://www.myspace.com/dollyxdreadful

SOME MORE STUFF

06) Two most attractive members (one guy, one girl):
final_lullaby_ / Ashley

mr_pancakes / Harry


07) Put the mods in order from hottest to shittiest:Chris, Kristinn, Dave..But you are all dolls!

08) List the ingredients of a good relationship, not a marriage, a teenage fling type relationship:Hand holding, trust, laughter, respect, fun times.

09) List three things you hate:When I burn my cookies, Moths, Being alone in the dark :(

10) You're a slut, you know that?:FUCK YOU!!


A LITTLE MORE STUFF FROM 5 TO 1

05 BandsReliant K, Placebo, From First To Last, Something corporate, Underoath, Straylight Run, The cure, Marilyn Manson, NIN, The foofighters,pink Floyd, David Bowie..lots more.

04 MoviesRocky Horror picture show, Nightmare before christmas, Beetlejuice, Now And Then,The Notebook, Moulin Rouge, Edward Scissor hands, Donnie Darko.

03 Websites (not including livejournal or myspace you freak) vampirefreaks & homestarrunner

02 TV ShowsThe O.C, Lost &The Days ...cooper♥

01 ColorPurple and bright green = Happy Allie

SOME CRAP YOU HAVE TO DO

Name the most fun, and most recent get together you and your friends have had. Keep it short, one picture will do it:
I live with my best friends..Everydays fun! but recently we went to the farm park..I played with bunnies,the turkey tried to eat me & There was a duck with an afro O_o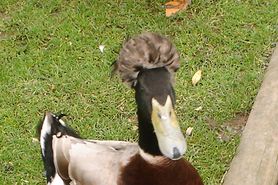 Post 4+ Pictures of yourself: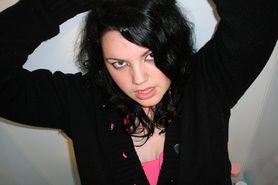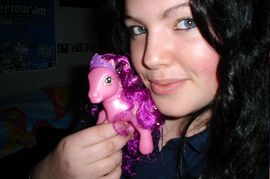 Choose one picture to be your member picture:
Promote to two places & link us:
http://www.livejournal.com/users/___paintitblack/130094.html?view=598062#t598062
http://www.livejournal.com/users/thtgirlhaslove2/37383.html?view=123143#t123143