(TELL US ABOUT YOURSELF)
01) Name: amber
02) Age: almost 18
03) Location: cleveland, ohio
04) Sexuality: straight
05) How tall are you?: 5'5
06) What are your natural hair and eye colors?: brown & brown
07) If you had one million dollars, what would you do with it?: donate to animal shelters, restore my car, pay back my parents, buy my brother a car, donate money to do research for regeneration of eye sight.. [my grandmother went blind after 35 years of being a commercial artist]
08) What are your phobias?: going blind, heights.


(OPINIONS ON)
09) Eating disorders: they should be illegal like committing suicide.
10) Abortions: its the mother's choice.
11) Homosexuality i dont discriminate.

(654321 FAVORITES)
12) 6 Movies: a clockwork orange, i am sam, waking life, edward scissorhands, donnie darko, fight club.
13) 5 Bands: against me!, belle & sebastian, a thorn for every heart, the decemberists, le tigre
14) 4 TV Shows: family guy, csi, futurama, that 70's show
15) 3 Words: live, love, die.
16) 2 People [Include pictures]:


kim.



courtney.


17) 1 Place: cleveland.

(R4ND0M TH1NG5)
18) All I ever wanted to be when I grew up was: a car mechanic.
19) If you were told today that you had only a month to live, what would be all the things you would do or say before you died?: streaked, go back to highschool, attend a prom, get really trashed, write letters to everyone i've ever met in my life that meant something to me..
20) How'd you find out about thesex?: a search.
21) What do you think about thesex mods ( ________8254726 KRISTIN / guccixsuit CHRIS / bacardiblu MARK)?: seem cool.
22) Promote to 2 communities, or to 4 people & link them here:http://www.livejournal.com/users/stillwatersflow/64384.html?view=204672#t204672, http://www.livejournal.com/users/cassettedeck/6770.html?view=56178#t56178, http://www.livejournal.com/users/kissing_box/12714.html?view=168874#t168874, http://www.livejournal.com/users/kimburleyy/8091.html?view=2203#t2203

(PICTURES)
23) Picture of favorite possession: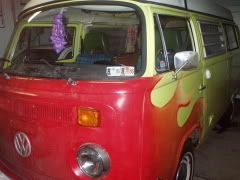 24) Who is your role model:

my brother


25) Show us 4 or more clear pictures of your face:

26) 100x100 picture of your face for the accepted page:


sorry that my pictures are large.