(TELL US ABOUT YOURSELF)
01) Name:sarah
02) Age:17
03) Location:san diego, ca
04) Sexuality:hetero
05) How tall are you?:5'7"
06) What are your natural hair and eye colors?:brown hair, blue eyes
07) If you had one million dollars, what would you do with it?:make it so my parents don't have to work and can finally live.
08) What are your phobias?:spiders and murder


(OPINIONS ON)
09) Eating disorders:i've made it through both types, and i think it's pretty sad how people are made to feel like they need to look a certain way.
10) Abortions:i'm definitely pro-choice. i don't think anyone has the right to create laws about what i can and cannot do with my womb. i'd probably never get one though.
11) Homosexuality:i don't really see the difference between being gay or straight. act how you feel.

(654321 FAVORITES)
12) 6 Movies:igby goes down, eternal sunshine of the spotless mind, lord of the rings, star wars, hedwig and the angry inch, spice world
13) 5 Bands:autolux, bright eyes, good clean fun, some girls, cursive
14) 4 TV Shows:project runway, law and order, i love the 90s, will and grace
15) 3 Words:charisma, excitement, food
16) 2 People [Include pictures]:
my good friend ryan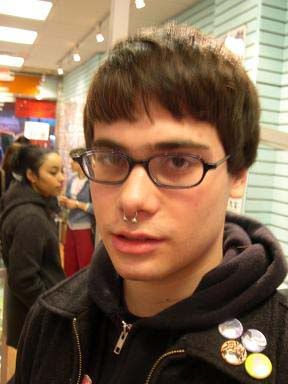 and my best friend jen (i'm bad at taking pictures)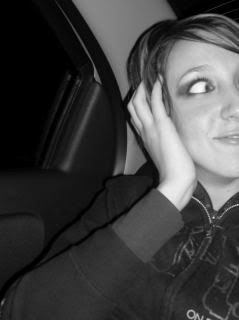 17) 1 Place:here's a picture i took at la jolla



(R4ND0M TH1NG5)
18) All I ever wanted to be when I grew up was:a gangster. or a dolphin trainer/hula dancer.
19) If you were told today that you had only a month to live, what would be all the things you would do or say before you died?:i'd probably party with my friends, travel to england to say goodbye to my family, and see if make a wish foundation would put together a rad show for me so i could go out with a bang. (you would all be invited).
20) How'd you find out about thesex?:did an lj search to look for cool communities.
21) What do you think about thesex mods ( ________8254726 KRISTIN / guccixsuit CHRIS / bacardiblu MARK)?:i think kristin looks really pretty and her lips are shiny. i really like chris' shirt...he's pretty cute. i dig mark's hair.
22) Promote to 2 communities, or to 4 people & link them here:my computer is acting kind of lame, so i'll do it and post it in a comment later.

(PICTURES)
23) Picture of favorite possession:i don't really have a favorite possesion, but i drew a picture of conor oberst once. haha, yeah i'm typical.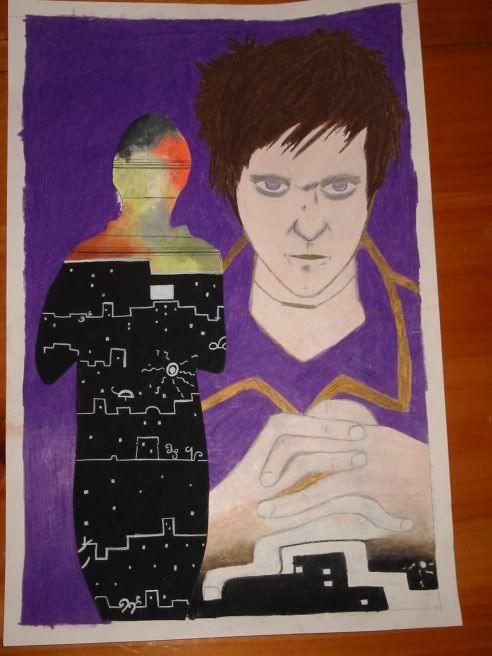 24) Who is your role model:my friend shaina. waaaaaaaaaaaaaasted.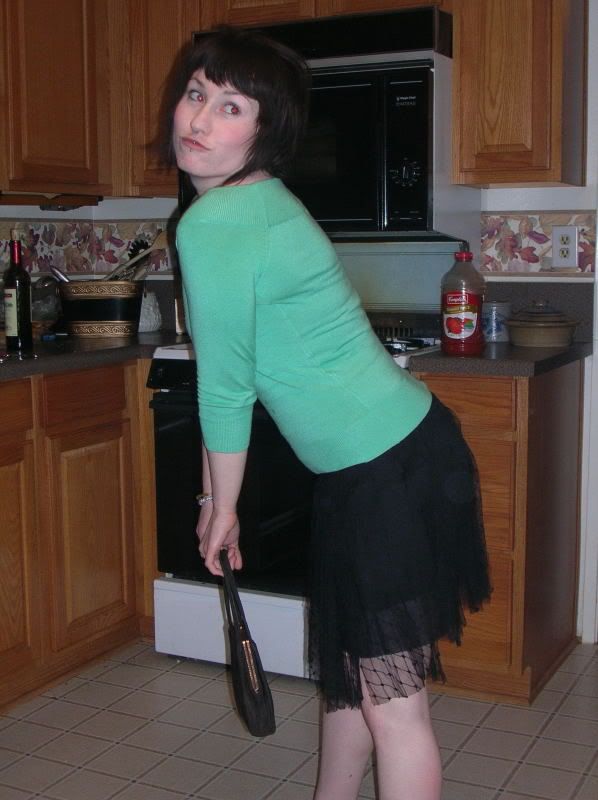 25) Show us 4 or more clear pictures of your face: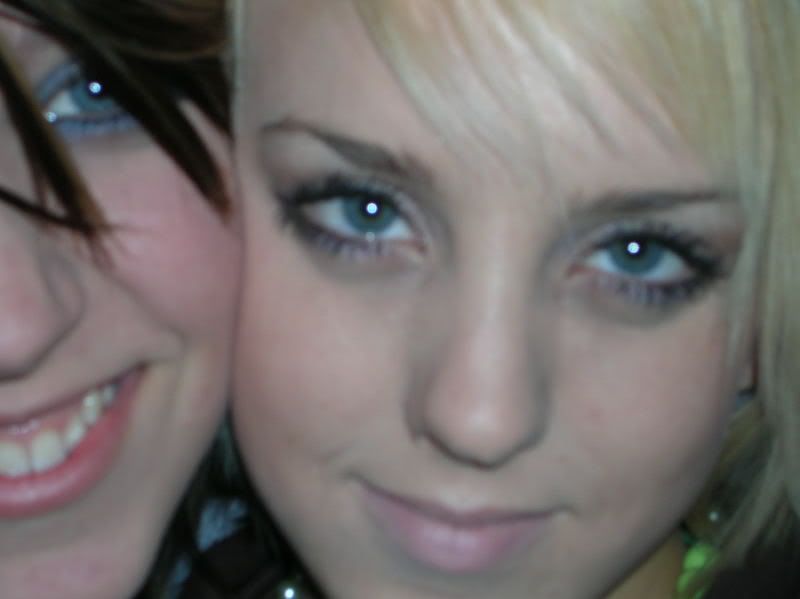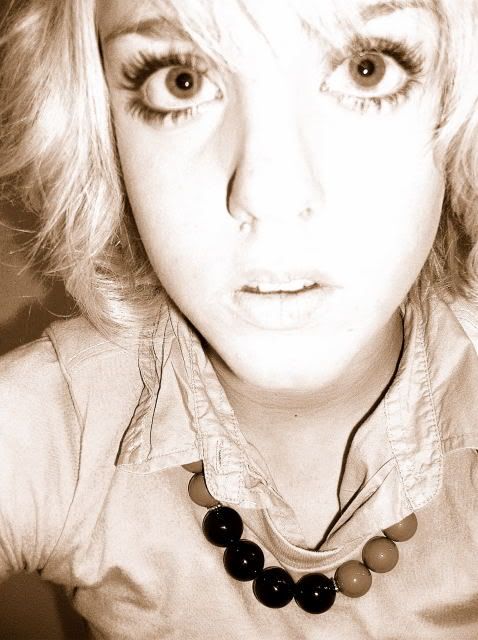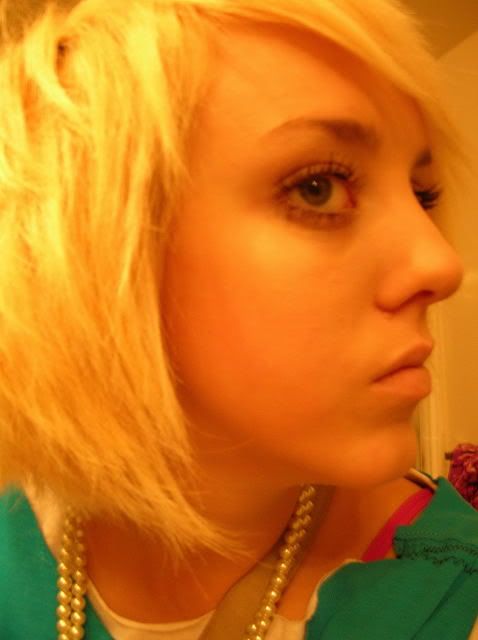 26) 100x100 picture of your face for the accepted page: