I JUST HAVE TO SAY IM SORRY I TOTALLY SPACED AND DIDNT PUT IT UNDER A CUT.
mercy!
(TELL US ABOUT YOURSELF)
01) Name: Diana.
02) Age: Fifteen
03) Location: Minneapolis, MN
04) Sexual Preferance: straight-o.
05) Do you go to school? Where?: yes, at MG senior.
(654321 FAVORITES)
06) Movies[SIX]: Les Miserables, Edward Scissorhands, Donnie Darko, Planes/Trains& Automobiles, The Money Pit, Braveheart.
07) Bands[FIVE]: The Beatles, Underoath, Queen, Pink Floyd, Thursday
08) TV Shows[FOUR]: Made (like whoa), Seinfeld, I love the 80's, and the occasional Real World.
09) Words[THREE]: Delish, yo, eek
10) People[TWO]: KD and Jacklyn
11) Place[ONE]: New York City.
(OPINIONS ON)
12) sXe: I am personally straight edge, and have always been. I made that choice a while back because i have seen the consequences of drugs and whatnot with my friends and it's seriously not worth it. However, i dont rub it in people's faces and try to change them. Being straight-edge, for example, is a way of life and how people want to go about it.
13) Abortions: I am pro-life. If you're going to have sex, use protection if you dont want to get pregnant. Plain and simple. The only cases where abortion would be appropiate is in cases of rape or incest. It wasn't your choice. But if you got pregnant and decide to get an abortion because-oops- you didnt take precautions and think about the possible consequences... well...no.
14) Rating Communities: Super fun, almost as much fun as my strobe light. *shifty eyes*
(USELESS INFORMATION)
15) One thing that pisses you off: when you know somebody's lying and they try to act like you're the idiot.
16) Ever been to Maine? no, sorryyy
17) What's the last movie you saw?: Eternal Sunshine of a Spotless Mind
18) All I ever wanted to be when I grew up was: a gangstah.
19) What song are you listening to?: Maxwell's Siver Hammer- The Beatles.
20) Where was the last place you went?: to my friend sam's house for some dance dance revolution. heck yes.
21) Show us a picture. Anything you want to show us, something you like, something funny, ANYTHING!:
el holiday frutcake
(COMMUNITY)
22) How'd you find THESEX?: my friend told me about it, i do believe
23) What do you think of your mods [KRISTIN/________8254726 CHRIS/guccixsuit MARKbacardiblu]?: kristin: seems super nice and neat layout
chris: very fortunate looking, i must say.
mark: looks exactly like my friend kevin... whoa.

24) You need to promote us to two other communities/people. Link us to where you promoted:
1. http://www.livejournal.com/users/willruntillend/5482.html
2. http://www.livejournal.com/users/transparentlove/19928.html?view=28376#t28376
(PICTURES: We need at least 3 pictures of you.. AND WE NEED A 100X100 PICTURE FOR THE INFO PAGE.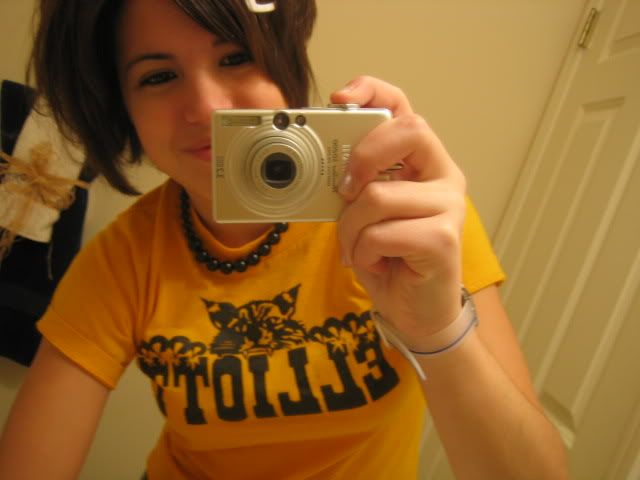 100x100 :
sorry its my user picture, but my puter is being lame to the 78th power.
oh, and happy belated new years! <3