Merry Christmas, Happy New Year, Happy Easter and all that.

My x-mas was pretty amazing. I went home to Alabama and shot guns, drove SUV's, shopped at Walmart, and went to the dentist. You know, America stuff.

Apparently this band is Canadian, but I listened to them a lot while I was home and I think of them fondly as a Southern sort of folky goodness. Don't get me wrong though, this isn't folk music. The name might be the folkiest thing about it. However, there are banjos. Lots of banjos.

I strongly recommend the album, Love is Simple.

Hope y'all had good ones.

Akron/Family - Ed Is A Portal

Akron/Family - Don't Be Afraid, You're Already Dead

Me, shootin: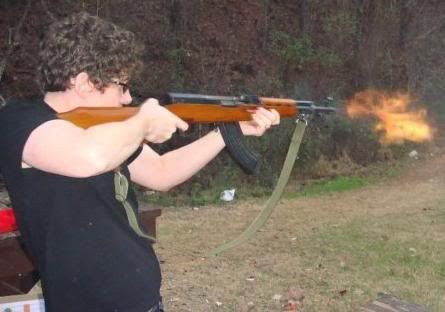 Bang.