Hey guys. Big week for me here with every day being over 12 hours in the office. I'm issuing everything tomorrow though so I'm excited about that!

I've been hearing a lot lately about a band from Canada who've released an EP called A Lesson in Crime which I've heard a little of and it's got me excited about their upcoming gigs here.

Tokyo Police Club:

Tokyo Police Club - Nature of the Experiment

Tokyo Police Club - Citizens of Tomorrow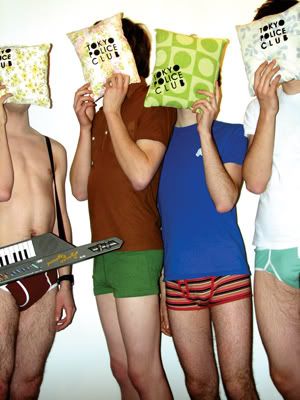 Have a good weekend!