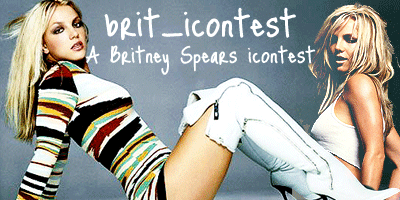 brit_icontest is a fabulous Britney Spears icontest with weekly contests and is looking for some active members.


kelly_contest
A fabulous Kelly Clarkson icon contest with weekly contests and it's currently holding sign ups for it's very first Rumble contest to run alongside the weekly contest.


food_stillness
Do you like food? Do you like making icons of food? If the answer to yes is both then
food_stillness is the place for you. This weeks challenge is Tacos.


all_music_icons
An icontest dedicated to all things music which is looking for new members. This weeks challenge is Lil Kim so hop on over and join in the fun.


total_icontest
It's just like the name suggests, a total icontest. Food, people, objects, colours and everything else you can think of is not off limits for this community. Feel free to come and join in this weeks Halloween contest.


_beauty_icon
An icontest dedicated to the beautiful women in the world which is looking for more active members. This weeks contest is Lindsay Lohan so come on over and join in.


chicagraphics
My graphics community but I'm always looking for new members. I take requests too.