Name. Heather
Age. Sixteen
Location. Rhode Island
Gender. [just so theres no confusion.] Female
Sexual orientation. Straight
Got a Lover? [pictures please.] Nah.

Favorites.

Bands. +15. Hellogoodbye, AFI, He Is Legend, Horse the Band, The Academy Is, The Hush Sound, Across Five Aprils, Zao, Fear Before the March of Flames, The Dresden Dolls, The Fall of Troy, Vendetta Red, TSOL, Bear Vs Shark, Silverchair
Movies.+8. Shrek, Nightmare Before Christmas, Animal House, Blues Brothers, Batman Forever, Batman Begins, The Crow, Donnie Darko
Books. The Perks of Being a Wallflower
Shows. I'm not a big TV watcher.

either or.

Pepsi or coke. Coke
50 Cent or 2 Pac. 50.
Jeffree Star or Tila Tequila. Tila Tequila
Lindsay Lohan or Hilary Duff. Tough choice.
Democrat or Republican. Niether.
Nsync or Backstreet Boys. Backstreet Boys
Dinosaurs or Robots. Dinosaurs.
hoe or slut. Hoes, duh.

Opinions.

Jeffree Star. I'm sort of jealous of the pink hair.

Bush. Not a big fan, but I'll survive.




What do you think about the mods?
Stayoutaorder- Sweet glasses.
___byebyelove- Cute hair.

Promote us in 2 places. [give links sluts.]
http://akuma.livejournal.com/12636.html?view=32348#t32348
http://tenousei.livejournal.com/3168.html?view=8288#t8288


3 or more pictures of your friends.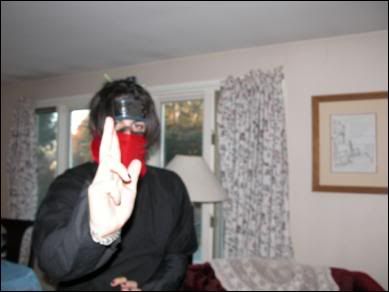 Marshall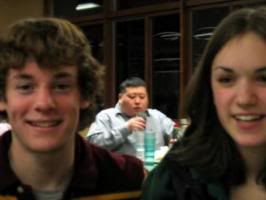 Matt and Molly


Steve and I

5 or more pictures of you.