Name.jenny.
Age. 16.
Location. fullerton/whitter.
Gender. [just so theres no confusion.]female.
Sexual orientation. bicurious.


Favorites.

Bands. +15.
okay lets see.

01. freakin' alkaline trio.
02. freakin' name taken.
03. allister.
04. starting line.
05. tegan and sara.
06. le tigre.
07. bright eyes.
08. trust company.
09. something corporate.
(heres where it gets weird)
10. rascal flatts.
11. tim mcgraw.
12. faih hill.
13. 50 cent.
14. nelly.
15. cassidy.

Movies.+8.
drop dead fred.
fast times at richmont high.
dogtown and z boys(documentry).
lords of dogtown.
the breakfast club.
man on fire.
jumangi.
in good company.
Books.
harry pothead books.
sisterhood of the travling pants.
lucas.
born confused.
all desire books.
bascially any fictional book made...ever.

Shows.
real world.
laguna beach.
one tree hill.
summerland.
surreal life.
ellen degenrous.

either or.

Pepsi or coke.
pepsi
50 Cent or 2 Pac.
50 cent...hands down.
Jeffree Star or Tila Tequila.
ahh. tila. only cuz jeffrey says cunt.
Lindsay Lohan or Hilary Duff. lindsey. until she turned into a crack whore.
Democrat or Republican. independent.
Nsync or Backstreet Boys. N*sync. hoes.
Dinosaurs or Robots.robots.
hoe or slut.hoe.

Opinions.

Jeffree Star.he says bad words... =P

Bush. bitch ass hoe.




What do you think about the mods?
Stayoutaorder- seems like an awesome person from what danae says.
___byebyelove- umm..pretty much my lebian whore lover. totally rad. rock. w00t.

Promote us in 2 places. [give links sluts.]
http://www.livejournal.com/users/siclilmaggot666/161113.html?view=1351257#t1351257
http://www.livejournal.com/users/prettyxvacantx/37922.html?view=143650#t143650

3 or more pictures of your friends.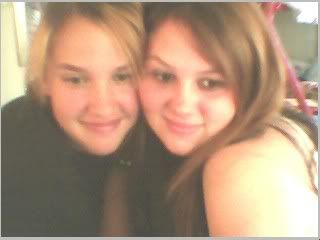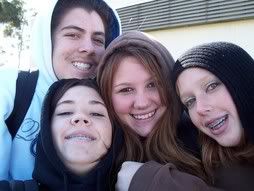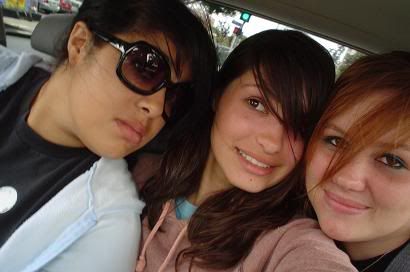 5 or more pictures of you.