1. name Stephanie
2. age 18
3. location Northeastern Pennsylvania
4. gender Female
5. marital status (picture?) I'm single =(
6. favorite bands (no more than 10) Brand New, Senses Fail, Postal Service, Fallout Boy, etc.
7. favorite books Kiss the Girls, Scarlet Letter, Chicken Soup for the Teenage Soul (I, II and III) and Heart On My Sleeve.
8. favortie moviesAmerican Pie, Not Another Teen Movie, The Ring (haha.. I know)
9. last show/concert you went toI went to a local show at The Metro (Wilkes-Barre, PA) and before that I went to see the Blue Man Group in Chicago.
10. 10 interestsMusic, Shows, Art, Swimming, Giraffes, Cars, Marching Band, Instruments, Piercings, Tattoos
11. hobbies Playing flute, piccolo, sax, viola and guitar. Playing gigs
12. AT LEAST 3 clear pictures of yourself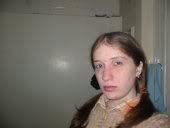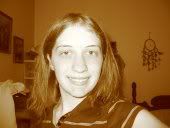 I'm a little too happy in that picture. prob because I figured out how to change the colors on my camera haha.