application:
1. name; Kayleigh Elizabeth. Please call me Petes.
2. age; fifteen.
3. location; PA.
4. gender; I have two X chromosomes. That'd make me female.
5. marital status (picture?); Single. How sad.
6. favorite bands (no more than 10); a Cutthroat Kiss, Boys Night Out, Fear Before the March of Flames, Further Seems Forever, Matchbook Romance, mewithoutYou, Senses Fail, the Blood Brothers, Thursday, & UnderOATH.
7. favorite books; American Psycho by Bret Easton Ellis & Mystic River by Dennis Lehane.
8. favortie movies; Mystic River, Starsky & Hutch, Drumline (that's my band geek calling me.), & the Swan Princess. Oh yes.
9. last show/concert you went to; Fear Before the March of Flames & Evergreen Terrace. Fucking AMAZING!!
10. 10 interests; Marching band, the drumline, art in all forms, Salvador Dali, black & white photos, white belts, gauged ears, shows, green eyes, & Cafe Metropolis.
11. hobbies; Playing the bass & bassoon (go me.), learning to drum, going to shows, reading good books, writing random things, & working in many art mediums.
12. AT LEAST 3 clear pictures of yourself; My camera no longer works on my PC, so these are old & the only ones I have. Sorry hunies.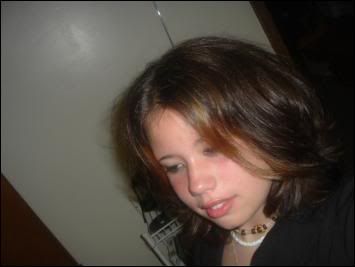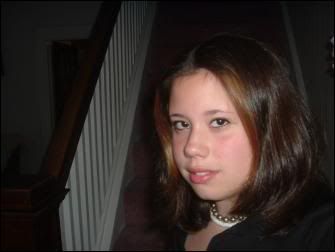 Auto-Stamp? Yay or nay?