basics.

NAME: Sara
AGE: 15
LOCATION: Beaver fucking Falls, NY
STATUS (taken? single?): Single


favorites.

5 FAVORITE BANDS:
1. The Blood Brothers
2. The Mars Volta
3. Motion City Soundtrack
4. Queen
5. Death Cab for Cutie

3 FAVORITE MOVIES:
1. Dodgeball
2. Chicago
3. Kung Pow

2 FAVORITE BOOKS:
1. The Perks of Being a Wallflower
2. Harry Potter (ok, so I'm a nerd)

1 FAVORITE QUOTE: "Support bacteria. It's the only culture some people have."


least favorites.

5 LEAST FAVORITE BANDS:
1. Simple Plan
2. Atreyu
3. G-Unit
4. Transplants
5. The Get Up Kids

3 LEAST FAVORITE MOVIES:
1. Closer
2. Napoleon Dynamite
3. Scooby Doo

2 LEAST FAVORITE SONGS:
1. "The thong song"....enough said.
2. "Skater Boy"...or should i say Sk8er Boy.

questions.

WHATS THE LAST SHOW YOU WENT TO?: Warped Tour at Darien Lake...awesome? I'd say so. Minus the storm.
WHATS YOUR FAVORITE THING TO DO?: Play tennis...or DDR
WHO DO YOU MOST ADMIRE & WHY?: My sister Theresa, she's gorgeous, successful, super smart (rocket scientist), rich, and sends kick ass birthday/christmas presents...oh and her and her boyfriend look like barbie and ken.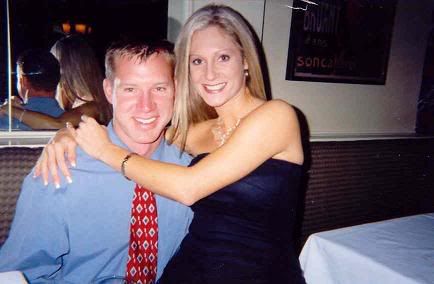 WHATS THE LAST SONG YOU LISTENED TO? Glass Dance//The Faint
WHY SHOULD YOU BE IN ______suppretty?: because i have cool shoes.
WHAT DO YOU THINK OF THE MODS?: i don't personally know them but from the pictures and myspace they seem like a riot to hang out with and they're gorgeous.
SAY SOMETHING ABOUT ONE MEMBER (NOT A MOD): _drawxtoxdeath_ hi :) i love your face.
DO YOU HAVE A MYSPACE? (link us, if so): http://www.myspace.com/_red_shadow_
OMG YOURE FUGLY.: stfu, skank.


opinions (just pick 1).

RACISM:
THE SCENE:
MONEY: Money is definetly a big factor in our world today. It determines what class you're in, how people view you, the things you have, groups of friends, the amount of power you have, and for some people happiness. It's a necessity to have but should not determine the type of person you are.
GEORGE BUSH:
LABELS:


pictures

AT LEAST 3 PICTURES OF YOU. (clear ones.)


A 200X200 PICTURE FOR THE MEMBERS PAGE.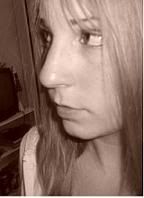 YOUR ROOM (optional):
heh, excuse the mess...but if i cleaned it I wouldn't know where anything was.


first sight when you walk in



look to your left a teeny bit



keep going



and to your left more



and more



then doorway etc. etc...and you end here.

SOMETHING RANDOM.




promote

PROMOTE IN 2 PLACES & SHOW US LINKS.:
1. http://www.livejournal.com/community/f_ing_rad/151842.html?view=1487138#t1487138
2. http://www.livejournal.com/community/_tennis/55641.html#cutid1