BASICS;
[01] name: Maru
[02] age: 17
[03] sex: I forget
[04] location: Connecticut
[05] ONE interesting thing about yourself: I have magic powers of sorts? Well, there's nothing really interesting about me unless being a social outcast is one of them.

COMMUNITY BUSINESS;
[01] community(ies) that you moderate:
Just the major ones:

the__digiverse (the community for my RPG. I consider it my baby)

ambrosialbeauty (I know a lot of members/mods from there that are here. I must have seen this place mentioned before)

I own a few more communities which don't have a ton of members because most of them are regional, like
dawsons_english (for my AP English friends),
iambient (for one of my favorite bands consisting of two talented individuals), and
xx_the_ac_xx (an update center/news/events for my anime club in school).

[02] how many people are in your community(ies)?


the__digiverse: 15 (but that's pushing it even for an RPG)

ambrosialbeauty: 32


[03] what is your job in the community(ies)?


the__digiverse: Approving new applicants, making sure rpg-ers follow the rules (particurally about posting), settling disputes, major 'plotting', week summaries (which my co-mod helps me with most of the time), etc.

ambrosialbeauty: Stamping, making sure the accepted user page gets updated, promotion, etc.

[04] what is the purpose of your community? (i.e. what kind of people do you want to join?)


the__digiverse: I'm a total anime dork, and I love rpg-ing so I hope to get people like that, I guess. I'm happy to say I got almost all my rpgers within the first week it opened, and I'm not really looking for any more members because most of the spots have been filled.

ambrosialbeauty: Interesting, beautiful inside-and-out people, talented, thoughtful...I'm sure the mods know what I'm talking about, since they were accepted.

INTERESTS;
[01] bands/musicians: U2, REM, Smashing Pumpkins, Tori Amos, The Cure, Imabient, Elvis Costello, George Harrison, David Bowie, Snow Patrol, The Clash, Bright eyes...tons else.
[02] movies: Rebel Without a Cause, Donnie Darko, Grave of The Fireflies, The Hours, Cruel Intentions, Gangs of NY, High Fidelity, Mononoke Hime, etc.
[03] books/authors: Hermann Hesse is my all-time favorite writer. My favories include Demian, Narcissus and Goldmund and Under the Wheel. I love Hemingway and Viginia Woolf. I've read The Screwtape Letters, and it's one of my favorites. On the poetry front I am fond of plenty but I'd have to say my favorite is E.E. Cummings.
[04] random: I like anime, literature, reading and writing--I live to write, painting, random meaningless scetching, brainstorming, photography, comics (meaning I make them), sleeping, etc.

PICTURES;
+ post at least one picture of yourself, and pictures of anything else you'd like that pertain to your community (i.e. your art, if you're in an art community); post no more than 5 pictures:



Maru in Mystic.


My character Yamato from my RPG commmunity.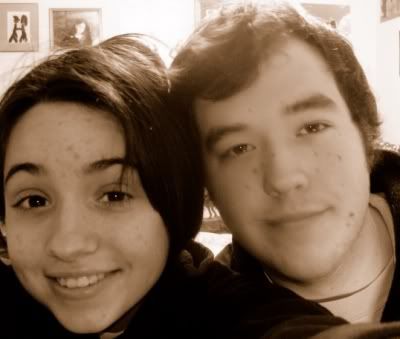 Mikey and Dani from Iambient.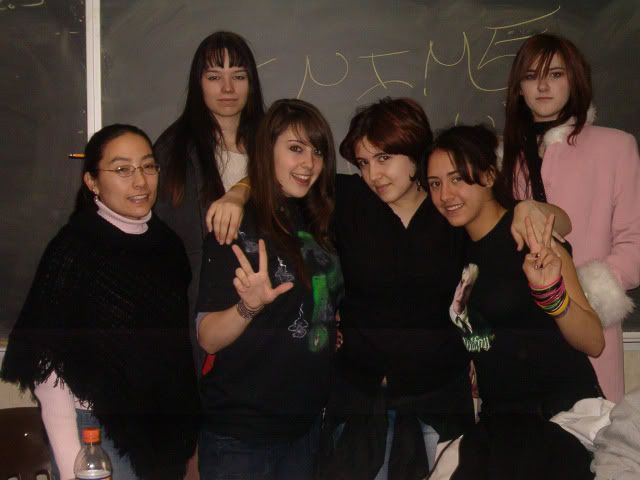 The Club leaders (I'm the president--dead center), representitive of
xx_the_ac_xx
PROMOTE;
+ promote this community to at least one community moderator, and post the link here:
a link