NAME : Kristin Marie
AGE : 18
ZODIAC SIGN : Libra*
SEX : Female
LOCATION : New Joisey
NATIONALITY : Irish, Italian, Polish, Russian
NAME 5 DESCRIPTIVE WORDS ABOUT YOURSELF : Outgoing, Trustworthy, Friendly, Self-dependant, Athletic.
HOBBIES : Gymnastics, Dance, Drama, and Writing

FAVORITE COLOR : Electirc Blue, Lime Green, and Black
FAVORITE AUTHOR : J.D Sallinger, or Shel Silverstein (he's a poet....but still...)
FAVORITE TELEVISION SHOWS :Sex and the City, Family Guy
FAVORITE MOVIE GENRES :Action, and Comedy
FAVORITE BANDS/MUSIC ARTISTS YOU LOVE : This one is tough...I love so many different types of music. I'm a huge fan of Metallica, and a huge fan of Green Day. I love Slayer too. -Although I'm into Hardcore music, I'm also a huge sucker for emo, and jazz/rock fusion. I absolutely adore dashboard confessional, coheed and cambria, and daphne loves derby, and Dave Matthews Band will ALWAYS make me melt.

WHAT DO YOU THINK MAKES A PERSON HOTT : Looks always makes a person hott, but I can't stand when someone opens their mouth, and sounds as if they have never spoken the English language before. I think someone with a good head on their shoulders makes them even hotter.
WHY DO YOU THINK YOU ARE HOTT : To be honest, I don't think I'm hot, I think I'm the average Jane. I just love having fun, and trying new things....so, if anything made me hott, that would be it.

WHAT DO YOU FEEL IS MOST IMPORTANT IN LIFE : I think having really strong friendships, and tight bonds with people outside your family is so important. I think that being able to have trust in people outside your family, and being able to go to them at any time is extremely vital in life.
WHAT IS ONE THING THAT YOU COULDN'T LIVE WITHOUT :Two things 1) M y little sister, who I adore, and 2) I couldn't live without drama <3. I'm a drama geek.
WHAT ARE YOUR THOUGHTS ON LABELING : I hate labeling. Sereotypes are so horrible. People can look one way, and act another....looks shouldnt be what you base your first impression on.
WHAT IS YOUR OPINION ON GRADING SYSTEMS IN SCHOOLS NOW? IF NEEDED, WHAT NEEDS IMPROVEMENT AND WHY : I believe the grading system in my school is fair. I like the way my teachers do things, and keep us notified. No complaints from me.
PICK A TOPIC TO DISCUSS (this can be any topic you like) AND STATE YOUR OPINION ON IT :
Gay Marraige- Welcome to my most touchy subject. I live to catch people on this one. I believe that homosexuals have a right to be just that. Love is defined in the dictionary as a deep, tender, ineffable feeling of affection and solicitude toward a person. Nowhere in that definition does it specify gender, nor should it. No one can help who they love....it's a feeling deep within you. Marriage should be solely based on Love, not GENDER or SEXUAL PREFERENCE. So many people use the argument "I don't agree with it, it says it's wrong in the bible." --How many of those people have ever lied to their parents..or cheated on a test? The bible says that's wrong too. Homosexuals should have that exact same rights Heterosexuals do. We are put on this Earth to find a life partner....so one ever signed an agreement saying "if im male, ill fall in love with, and marry a female." no one said " if im female, ill fall in love with, and marry a man." We're supposed to be a country of freedom...where is that freedom when it comes to Gay Rights? NOTHING, absolutely nothing, should change the freedom of ANY indivual on this Earth solely because of sexual preference.


MAKE US LAUGH :
A mother is in the kitchen making dinner for her family when her daughter walks in.

"Mother, where do babies come from?"

The mother thinks for a few seconds and says, "Well dear, Mommy and Daddy fall in love and get married. One night they go into their bedroom, they kiss and hug and have sex."

The daughter looks puzzled so the mother continues, "That means the daddy puts his penis in the mommy's vagina. That's how you get a baby, honey." The child seems to comprehend.

"Oh, I see, but the other night when I came into your room you had daddy's penis in your mouth. What do you get when you do that?"

"Jewelry, my dear. Jewelry."

WHERE DID YOU FIND OUT ABOUT US (who made the post in your journal/community)? : le__perfecciona
PROMOTION :
http://www.livejournal.com/community/glimpses/
http://www.livejournal.com/community/iwish/
WHAT WOULD YOU DO FOR THIS COMMUNITY TO MAKE IT THE BEST IT CAN BE? :promote*promote*promote..and stay active <3

i cut my hair just recently....this is what it looked like before i did it:


right after the cut:


a few days ago: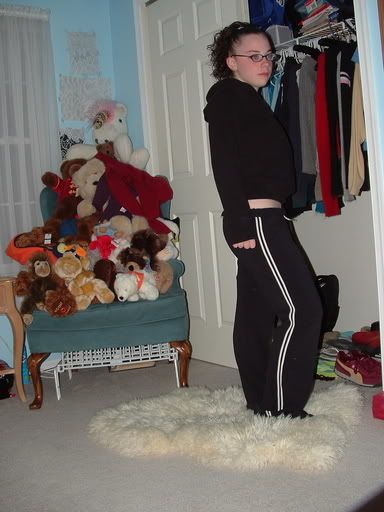 just today <3: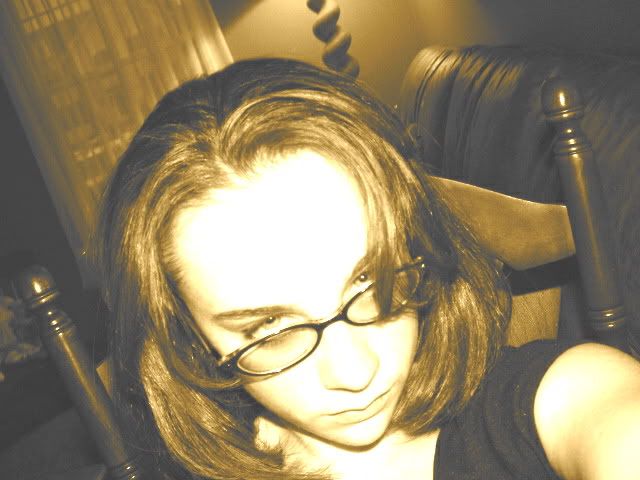 100X100: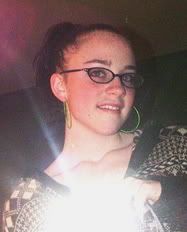 but i can't get it to resize right :-/ could you help me please ? :)

thank you.