i've updated about 7 times today but whatever. my digicam ran out of batteries. so i used my webcam. it doesnt travel far, so this is what i got.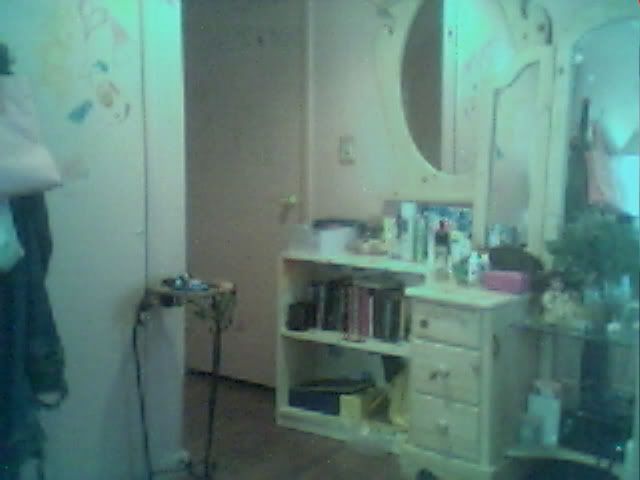 the view of part of my room from my computer.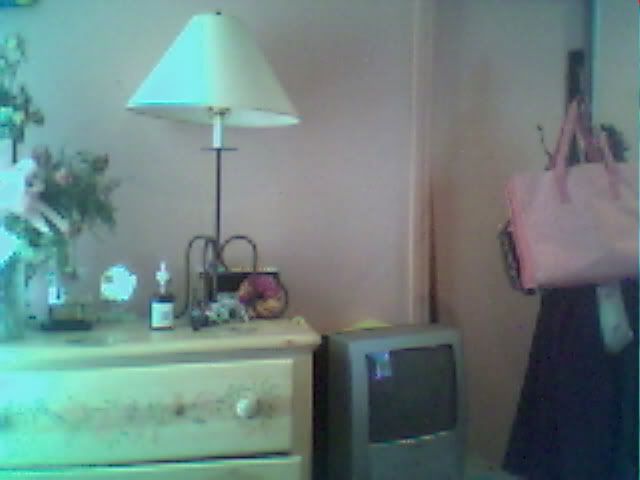 my dresser, tv, lamp and coat hanger.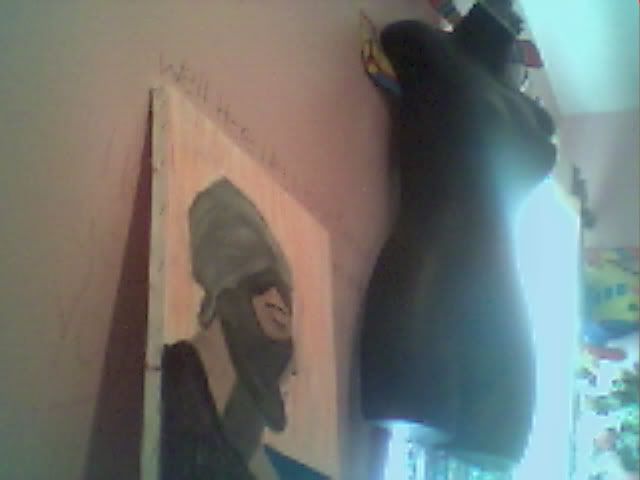 part of my painting and a naked black mannequin.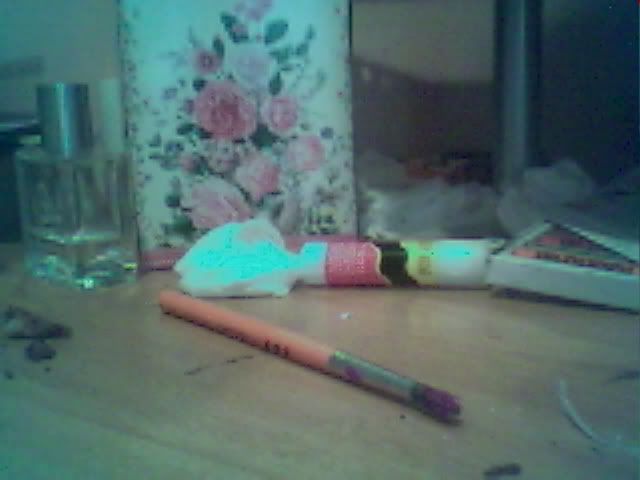 my desktop, where shit piles up really fast.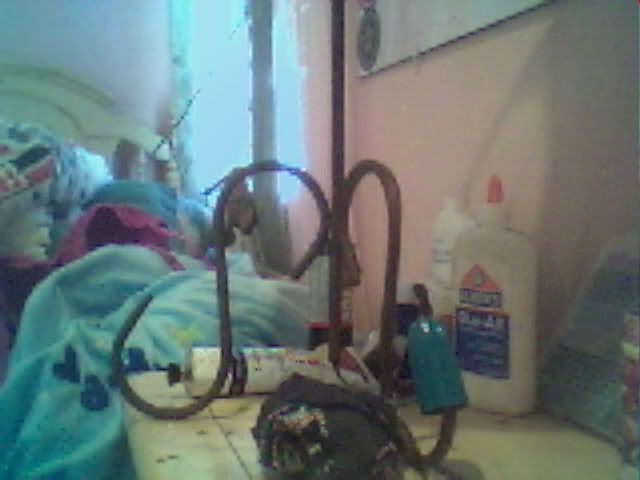 i never make my bed.