My room moves around all the time because I get so bored with it. I go to a boarding school, so I share my room with someone. But here are pictures anyways.



Looking in from the door: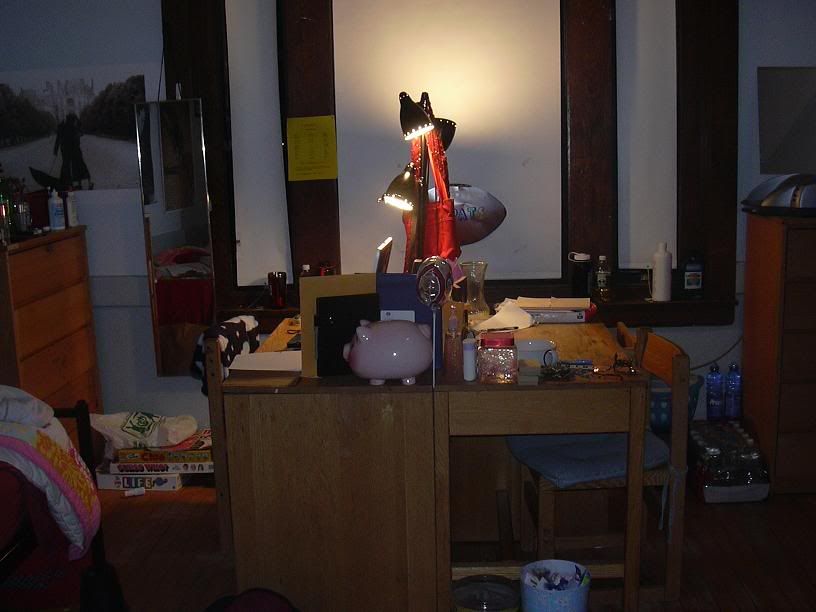 My bed after studying all night: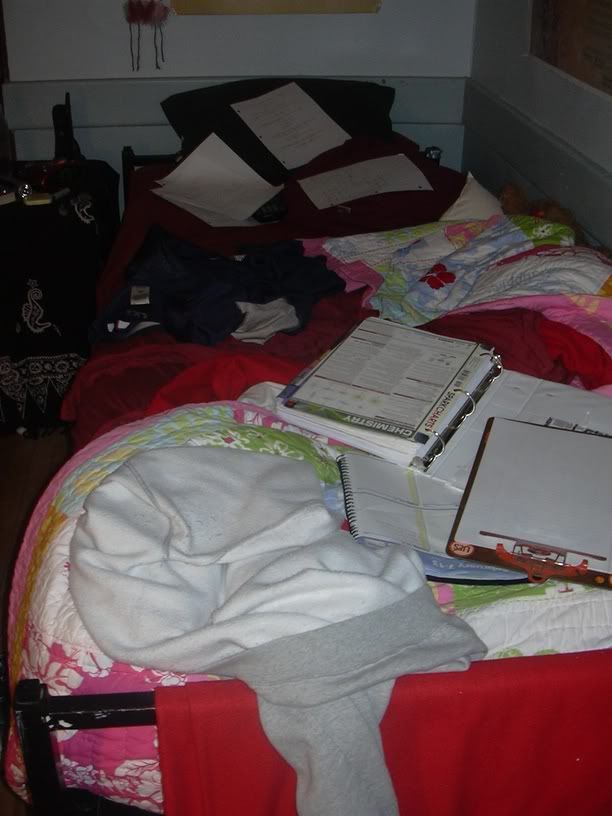 Computer/Desk area: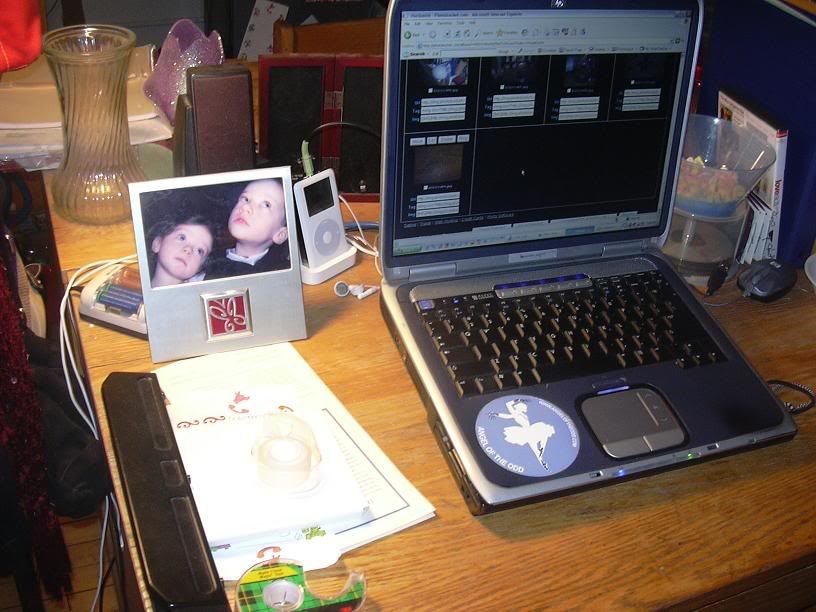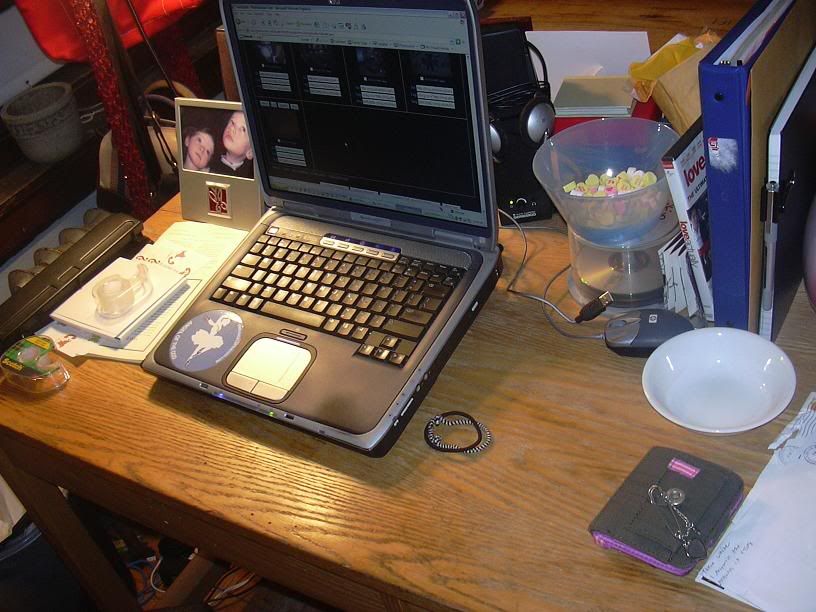 The way it looked at the beginning of the year: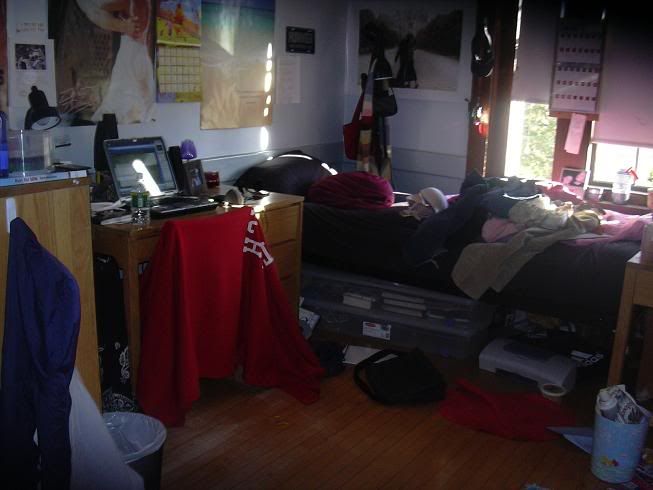 I swear its usually clean, especially durring finals week (this week):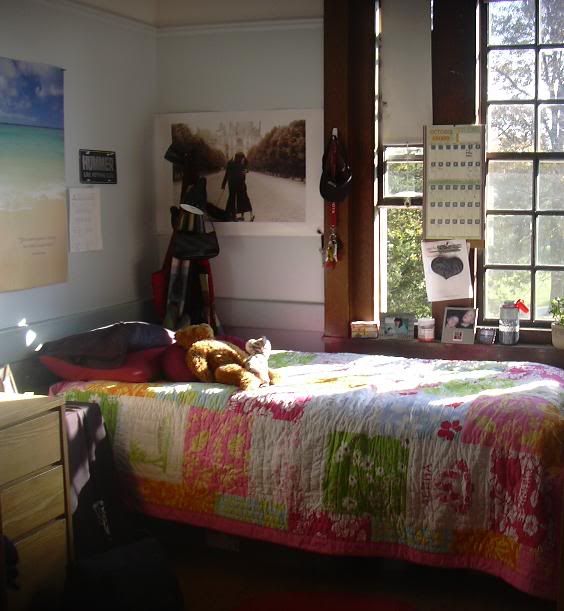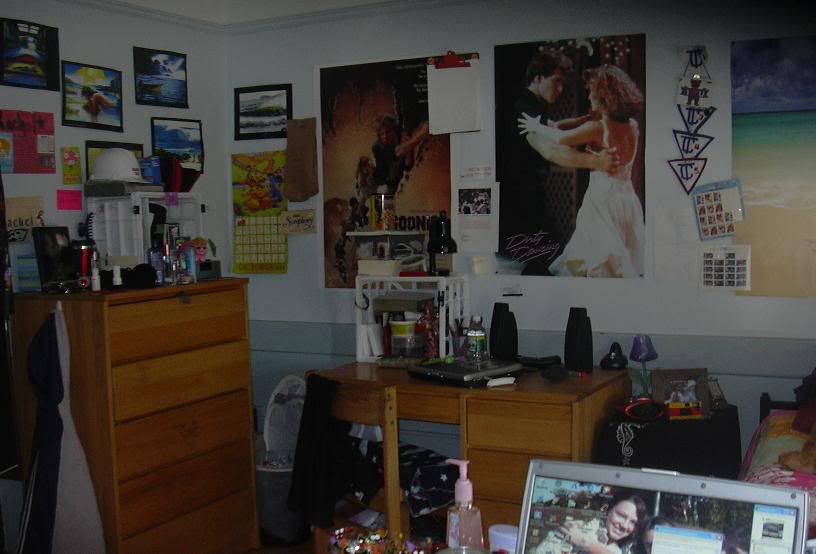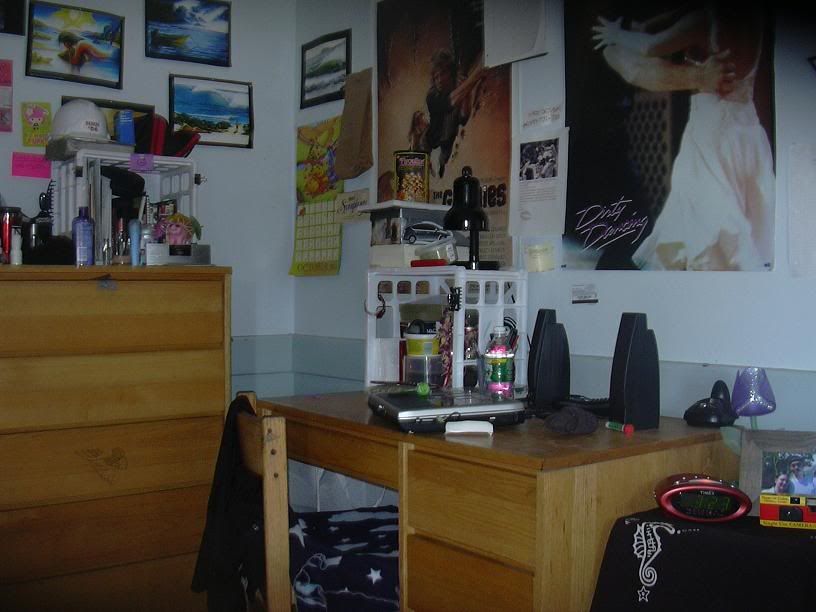 Right now it looks really different. But we haven't taken any pictures yet.
I get to go home to my room at home on Thursday which has grey walls, black silk sheets, a couch, sunlight windows, carpet, and a TV (which only works for playing DVDs haha). I can't wait.