Application!

BASIC INFO.
NAME: fraser frambo.
AGE: fifteen.
LOCATION: blantyre btyre.
SEXUALITY: i like da girls more. ELLE GEE (L)
HEIGHT: 6ft?
SHOE SIZE: 8-9?

FAVOURITES.
10 BANDS: le tigre &death from above 1979 the blood brothers, minus the bear, the faint, we are scientists, hollywood undead, ladytron, bloc party, yeah yeah yeahs
5 FILMS: superstar! hocus pocus dude where's my car braise moi sin city mean girls
2 TV SHOWS: quintuplets &hollyoaks!
1 PLACE TO SHOP: wherever really. h&m but everyone has the same stuff lolz
ANIMAL: girrafes
WRESTLER: i used to love the hardy boyz &lita [: still do.
FOOD: quooooooooooooorn.
COLOURS: grey

OVA STUFF.
DO YOU LIKE ANIMALS?: aye
DO YOU THINK PIGS ARE FRIENDS OR FOOD?: to me thier not food, but not exactly my pals lolz.
WHAT DO YOU LIKE TO DO AT THE WEEKEND?: NOT BE GROUNDED!
DO YOU LIKE THE FLASHY LOL'S ON MSN?: they're funny.
HOW R U?: i'm 'kay, you?

OPINIONS ON..
VOLLEYBALL: it's cool.
THE MODS: i only know lauren &she's class
IGLOOS: are too fuckin' cool.
POTATO WAFFLES: are okay man :[
FOREST FIRES: are gay

PICKTAZ.
PICTURE OF FAVOURITE POSESSION/ITEM OF CLOTHING: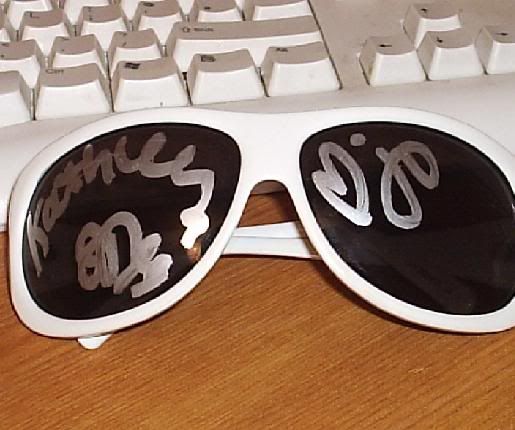 PICTURE OF YOUR BEST FRIEND/BOYFRIENDGIRLFRIEND!: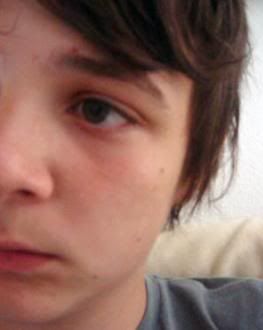 best pal!



girlfriend!

3 OR MORE CLEAR PICTURES OF YOURSELF;

1 PHOTO SIZED 100x100


FINAL.
PROMOTE US IN YOUR JOURNAL OR USERINFO & PROVIDE THE LINK:
www.livejournal.com/~_discotech
PROMOTE US IN TWO OTHER PLACES & PROVIDE THE LINKS:
www.livejournal.com/~frambo
GIVE US ONE GOOD REASON TO SAY YES: 'cause i actually did make the picture 100x100 lolz i never do that for comms</form>