Application!


BASIC INFO.
NAME:sam.
AGE:16.
LOCATION:girvan, nearish glasgow.
SEXUALITY:straighttt.
HEIGHT:4ft 11".
SHOE SIZE:4


FAVOURITES.
10 BANDS:the used, the postal service, soty, bright eyes, underoath, alexisonfire, ffaf, tegan & sara, straylight run, tbs.
5 FILMS:love actually, a knights tale, napoleon dynamite, about a boy, the spongebob movie.
2 TV SHOWS:lost, the o.c.
1 PLACE TO SHOP:topshop.
ANIMAL:polar bear.
WRESTLER:triple h.
FOOD:jelly tots.
COLOURS:pink et green.


OVA STUFF.
DO YOU LIKE ANIMALS?:yes i do, but i am allergic to most, meh.
DO YOU THINK PIGS ARE FRIENDS OR FOOD?:a wee bit of both :]
WHAT DO YOU LIKE TO DO AT THE WEEKEND?:i like to have fun with friends n the beach if it is nice, after my work. i work in an ice cream shop...therefore it's on the beach... :]
DO YOU LIKE THE FLASHY LOL'S ON MSN?:i hate them, who EVER invented them?
HOW R U?:i'm alright, a bit confused, but alright yes.


OPINIONS ON..
VOLLEYBALL:i'm too small to play, so no thankyou.
THE MODS:vicky...is an amazing person. i don't know the others...although...i think i may have met lauren once?
IGLOOS:i always wanted one as a child :S
POTATO WAFFLES:i like them, as long as their not the cafeteria waffles, they taste of cardboard.
FOREST FIRES:shockingly horrific.


PICKTAZ.

PICTURE OF FAVOURITE POSESSION/ITEM OF CLOTHING:
this is my childhood cuddly toy, cuddles.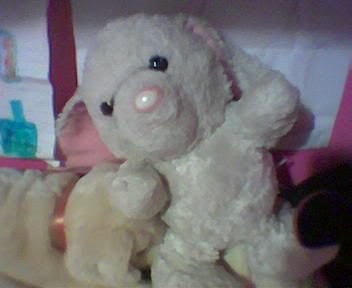 PICTURE OF YOUR BEST FRIEND/BOYFRIEND:
this is me and my best friend martyn, who i love to bits. [the sun is in our eyes, btw.]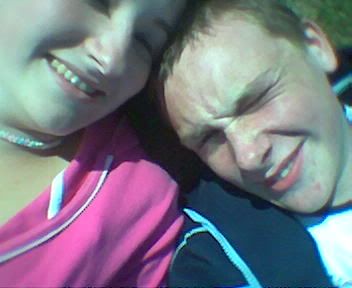 3 OR MORE CLEAR PICTURES OF YOURSELF;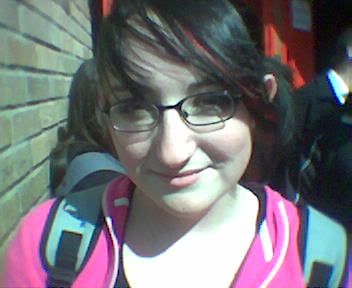 all windswept 'n suchlike.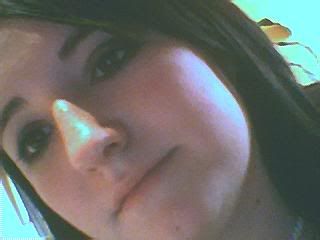 almost see up my nose aye?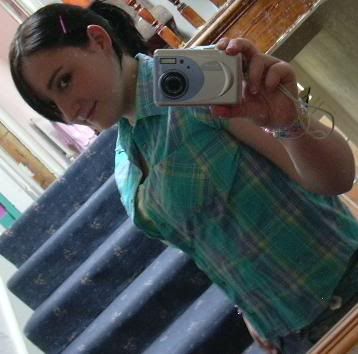 dirty, dirty mirror.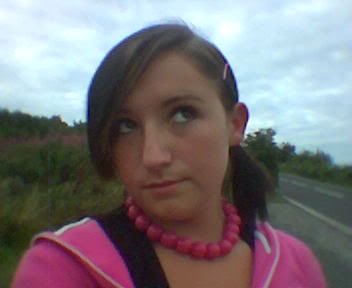 a wee bit tanned...yes yes. :]



1 PHOTO SIZED 100x100





FINAL.
PROMOTE US IN YOUR JOURNAL OR USERINFO & PROVIDE THE LINK:
http://www.livejournal.com/users/killmypain_x/15961.html

PROMOTE US IN TWO OTHER PLACES & PROVIDE THE LINKS:
http://www.livejournal.com/users/x__electrocute/2263.html?view=3799#t3799
http://www.livejournal.com/users/poisonxlipstick/44276.html?view=174580#t174580

GIVE US ONE GOOD REASON TO SAY YES:
I'm in a shittor of a mood. And may get chucked out of school, so will be active, aye?