Application!

BASIC INFO.
NAME:Jill
AGE:18
LOCATION:brooklyn/lower east side (i spend more time there then i do at home)
SEXUALITY:straight
HEIGHT:5' and half an inch
SHOE SIZE:6ish

FAVOURITES.
10 BANDS:lately: PANIC! at the disco, le tigre, bring me the horizon, every time i die, the academy is..., the futureheads, an albatross, bloc party, vhs or beta, coheed amd cambria, or check me out at last.fm/user/jillisill
5 FILMS: SCARFACE!!!!, harlod and kumar go to while castle, waynes world, kids, anchorman
2 TV SHOWS: robot chicken, seinfeld
1 PLACE TO SHOP: fredflare.com
ANIMAL: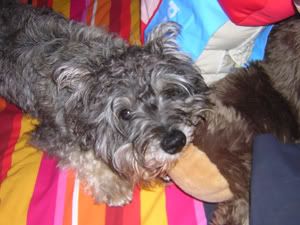 WRESTLER: hulk hogan
FOOD: chicken cesar salad from cosi
COLOURS: pink, camo, olive green, yellow (probably not all those together)

OVA STUFF.
DO YOU LIKE ANIMALS?: sure, they taste good
DO YOU THINK PIGS ARE FRIENDS OR FOOD?: eww, i dont eat pig
WHAT DO YOU LIKE TO DO AT THE WEEKEND?: friday- try and find something to do, normally end up sitting on a stoop or going to a party. saturday-pregame then go to misshapes (club/bar... misshapes.com), literly every saturday this summer, its kinda sad.
DO YOU LIKE THE FLASHY LOL'S ON MSN?: i didnt know people under 30 used msn- ichat 4ever
HOW R U?: friggen boss, and yourself?

OPINIONS ON..
VOLLEYBALL:cant play, i have boobs
THE MODS:can i play with mods? then ill know
IGLOOS:porkchop lived in one and totally started a trend..mad props
POTATO WAFFLES: like waffle fries? crif dogs has awesome ones
FOREST FIRES:those suck, duh. i saw one the last time i was in cali

PICKTAZ.
PICTURE OF FAVOURITE POSESSION/ITEM OF CLOTHING: that changes about every week.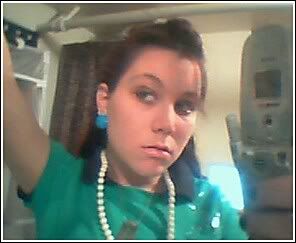 you cant see too well, but the blue and the mirror earrings, the plasic pearls and razor blade necklaces, which were each $1 at a fleemarket that i also got a vintage 50s hair clip that im loving..
PICTURE OF YOUR BEST FRIEND/BOYFRIEND: i dont have a best friend or a boyfriend. :( but i do spent a lot of time with cailin:

and justine:
i used to see those fags everyday until they moved, excpect the kneeling one is back visting and we had a sleepover last night(more of a crash-over tho)
3 OR MORE CLEAR PICTURES OF YOURSELF;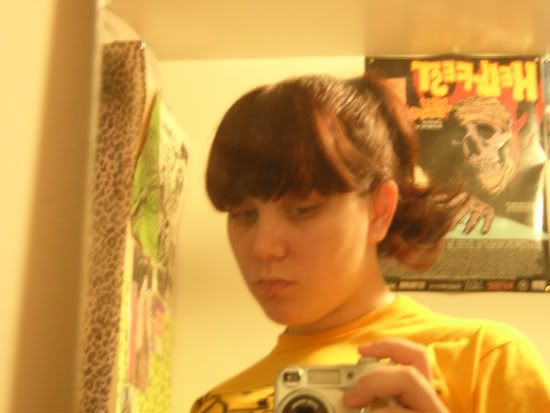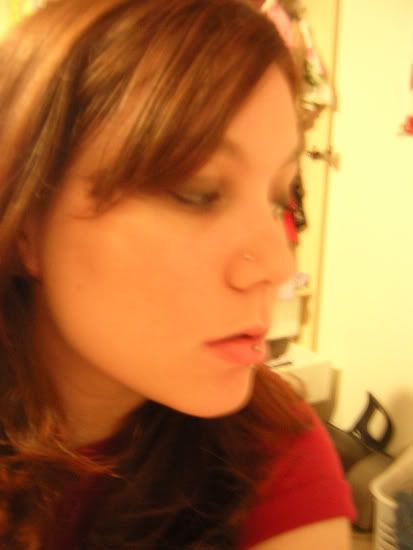 1 PHOTO SIZED 100x100


FINAL.
PROMOTE US IN YOUR JOURNAL OR USERINFO & PROVIDE THE LINK:http://www.livejournal.com/users/punkasbenji/185706.html
PROMOTE US IN TWO OTHER PLACES & PROVIDE THE LINKS:http://www.livejournal.com/community/badmovieland/61962.html , http://www.livejournal.com/community/we_love_meat/13304.html
GIVE US ONE GOOD REASON TO SAY YES:all i need is your love (and a revolution)</form>