Hey.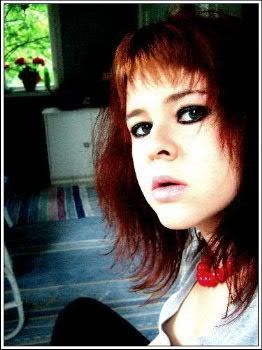 I'm Ansku, almost 19 years old girl and I'm living in Finland but as said home is where heart is and mine is in United Kingdom and Germany. Travelling is the way of life for me, I'm on the road whenever I have a chance.
I live for music, I like rocking out by myself and in a crowd. I listen to pretty much all kinds of music, but nearest to my heart are Linkin Park, Anti-Flag and Placebo. From others I could mention Amy Winehouse, Bloc Party, All That Remains, Snow Patrol, The Distillers, We Are Scientists, Killswitch Engage, The Sounds and The Unseen.
I like crazy experiments and random outings. I enjoy gigs, photographing, fashion, philosophy, dancing, politics, movies, intellectual conversations and art. I'm interested of history, russian literature, different culturies, languages and meeting new people.
I'm looking for new friends and journals to read. If you want to add, comment here to my new LJ, but please don't add me first.