THE BASICS
Name: Will (durvan)
Age:15
Gender: Male
Sexual preference: gurl
Are you taken? yes
Hobbies: uh, listenin to music, scuba diving, playn music
YOUR FAVORITE...
Bands: Beck, stereolab, STP, bob dylan, velvet underground, us bombs
Books: on the road - jack kerouac
Movies: fight club, or clockwork
TV Shows: degrassi, my so called life, south park, the daily show
Color:green
Foods: anything without meat -- VEGITERIAN X CORE
YOUR OPINIONS ON...
Abortion: its good that we have the option but sad that we rely on it soo much in a sociaty
War: war is just statistics and lajistics with human lives murdered in the process. -- pointless and gets us nowhere
American Government: corrupt and fucked, all government is. (except for socialist marxist!)
Teenage Sex: why not, its goonan happen somtime, ya if ya feel that your ready and so does your partner, you should.
Drugs/Alcohol: what ever makes ya feel or look coool. go ahead why not.
CHOOSE ONE (and explain why)..
Looks/Personality: personality
Evil/Good: good , we need some change.
Love/Sex: idealisticly they should be the same thing. but in our world, "love"
Family/Friends: again, they shouuld be the same, i couldent decide.
Gay Friends/Lesbian Friends: ??? There human beings, people.
OTHER...
Why do you think we should accept you into this community? cause im actially taking this seriously.
Who referred you to this community? degrassi comunity kattie i think.
Whats so great about YOUR face? my preetty blue eyes
What is your style? it varries, 70s, punk, grunge. a mix of those is pretty much it.
Promote this community to on another community/member and link us: ok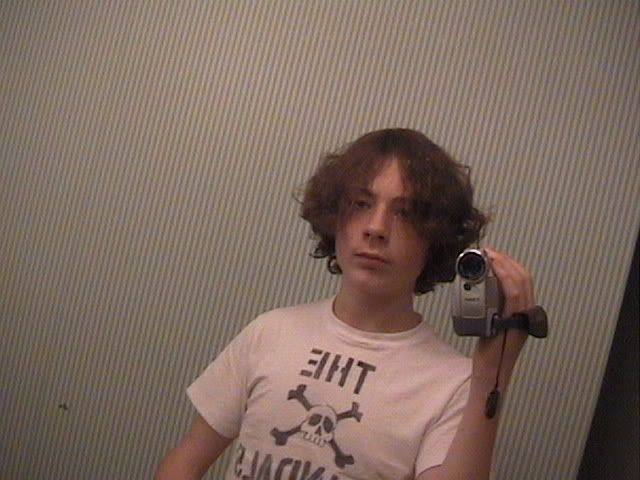 new haircut, although its grown a bit since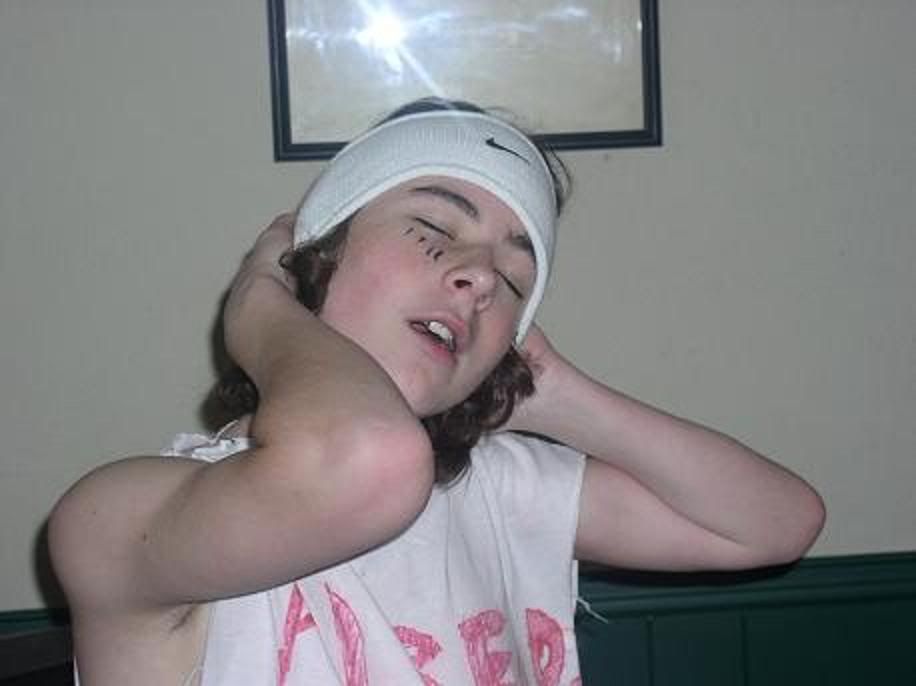 thanx